There's some good news for Barcelona's tech-hungry pickpockets: the GSMA has extended its contract to hold annual industry shindig Mobile World Congress in the city until 2024.
The GSMA's agreement with the so-called Host City Parties – which includes the governments of Catalonia and Barcelona, the Fira exhibition centre, and the Spanish Ministry of Industry, Energy and Tourism – was due to expire in 2023, presenting the GSMA with the opportunity to renegotiate for a better deal, or relocate to a new city entirely.
MWC typically attracts over 100,000 attendees from around the world, and has a dramatic effect on the Barcelona economy, generating 13,000 temporary jobs and bringing in €460m. The biggest winners are the hospitality and travel sectors, with hotel prices surging to as much as five times the usual going rate.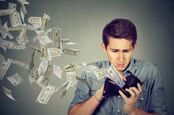 MWC now stands for Mighty Wallet Crusher? Smaller firms counting the cost after mobile industry event scrapped
READ MORE
In a statement, John Hoffman, CEO of GSMA Limited, said: "By extending through 2024, we are demonstrating our commitment to our ecosystem as well as the Host City Parties and our strong and mutually beneficial working relationship. We are pleased to report that we have had tremendous support and early commitment with many exhibitors for future editions."
This year-long extension is a direct consequence of the cancellation of this year's MWC event, due to the COVID-19 pandemic.
As the disease began to spread throughout China, and subsequently into the outside world, cornerstone vendors like Samsung, Nvidia, and Ericsson pulled out. Eventually, it became clear the writing was on the wall for Mobile World Congress, and it was forced to cancel, but not before reportedly begging the local authorities to declare a state of emergency, so it could claim on its insurance.
It's not clear what impact – if any – COVID-19 will have on next year's event. There's a real prospect the disease will have a lingering presence in Europe, particularly given the lack of certainty about a vaccine.
If that remains the case, and the event returns next year, it'll undoubtedly look very different. Given MWC is always a sweaty, crowded affair, it'll be interesting to see what changes will be introduced to allow for social distancing. And that's without mentioning any lingering disruption to international air travel.
It's comforting to know that one thing, however, will remain the same. Of course we're talking about the pickpockets. ®