The Indian government will allow IT operations to bring half their workforce back to the office as of Monday April 20th.
A memo from the Ministry of Home Affairs [PDF] released today said that select businesses, including IT and IT-enabled services, would be allowed to open with 50 per cent of their workforce on April 20 "to mitigate hardship to the public." Agriculture, media and other sectors deemed essential will also enjoy reduced restrictions.
"These limited exemptions will be operationalised by States/ [Union Territories] /district administrations based on strict compliance to the existing guidelines," the memo said. Offices will have to "ensure that all preparatory arrangements with regard to social distancing in offices, workplaces, factories, and establishments ... are in place".
The news comes just days after India's prime minister, Nardendra Modi, extended the country's lockdown until May 3. The sudden initial announcement at the end of March sent many Indian businesses, which are largely based out of offices, scrambling to find remote working solutions.
India's IT industry, which generates $191bn a year and employs over 4.3m people, has so far managed to weather the storm. Major IT companies such as Infosys, Wipro, and Mahindra have provided staff with laptops and desktop computers to continue their work from home. Local IT lobby Nasscom has previously said that 90 per cent of the country's IT services staff were working from home. Services giant Wipro today said it's meeting service level agreements handily with that level of staff at home.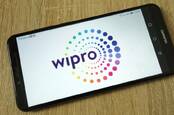 Wipro says clients already asking for discounts and restructured deals, decides not to offer guidance
READ MORE
Nasscom welcomed today's government exception but has advised members to restart their operations slowly in phases to cut the risk of further infections. The lobby has advised that up to 15 per cent of staff return to offices until April 30, 30 per cent by May 15, and 50 percent by June 30.
Debjani Ghosh, president of Nasscom, tweeted: "Very thankful for the support the industry has received. We are very conscious of our responsibility towards employee safety and Nasscom members are committed to a staggered exit plan..."
The Indian Government's rona-response continues to encourage use of its contact-tracing app, Aarogya Setu. In a tweet, the government has claimed the the app is the fastest app to reach 50m users, taking less than 13 days.
But the app still has a long way to go. The current downloads still represent less than four per cent of India's population, barely a dent in the 60 percent that epidemiologists reckon is needed to make such apps effective.®