This article is more than 1 year old
Tick tick Zoom, is this thing on? US comms giant Verizon pulls on BlueJeans for 'undisclosed amount'
Video chat for the work-at-home world
It's as good a time as any to buy a video conferencing and cloud comms firm. Just ask the business arm of US comms behemoth Verizon, which today confirmed it is acquiring BlueJeans Network for an undisclosed (but presumably substantial) sum.
Headquartered in San Jose and first launched in 2009, BlueJeans is a veteran of the cloud conferencing space. Since its inception, it has raised $175m across five funding rounds, with the latest in 2015. Last year, the privately held firm reported annual recurring revenues of $100m.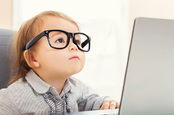 Build goes digital, Brexit goes virtual (really): El Reg gets some unexpected lessons from WSLConf
READ MORE
Of course, that's not nearly as impressive as the figures produced by Zoom, its younger (and publicly traded) rival, which reported $622.6m in revenues and $12.6m in operating profit for fiscal year 2020.
According to sources who spoke to the WSJ, the amount agreed upon was "under $500m".
With this acquisition, Verizon aims to slurp the main BlueJeans product into its own unified communications suite. Verizon also said it'll integrate the BlueJeans Network platform into its 5G roadmap, offering tools for specific areas such as telemedicine and distance learning.
"The combination of BlueJeans' world class enterprise video collaboration platform and trusted brand with Verizon Business' next generation edge computing innovation will deliver highly differentiated and compelling solutions to our joint customers," said Quentin Gallivan, CEO of BlueJeans Network, in a spirited attempt to score a full house in Buzzword Bingo.
This deal – which is still subject to the usual conditions – is expected to close in the second quarter of 2020. ®