FPGA biz Xilinx pops ACAP in Samsung's 5G network gear
That's the Versal Adaptive Compute Acceleration Platform btw
---
US FPGA slinger Xilinx has inked a deal allowing electronics giant Samsung to use its Versal ACAP (Adaptive Compute Acceleration Platform) in 5G infrastructure products.
The news comes not long after the emergence of new rules that would prohibit the export of dual-use technologies – like FPGA chips – to Chinese private sector firms. Samsung, based in Korea, would not be affected by these.
Xilinx already supplies components to telecommunications infrastructure vendors including Ericsson, Nokia and Huawei. These three dominate the 5G space, although Samsung has managed to carve a measurable presence, particularly within its home market of South Korea, with a client list that includes SK Telecom and KT Corporation.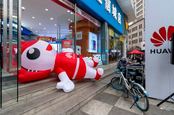 There's no Huawei we're taking this lying down: Chinese mobe maker denies US govt racketeering charges
READ MORE
Samsung has also managed to shift 5G network gear to several of the biggest US carriers, including AT&T, Verizon and Sprint. Crucially, Samsung is well positioned to take advantage of Huawei's woes as lawmakers in the US and Europe have severely limited (or even banned) the Chinese firm's involvement in national comms infrastructure.
According to Samsung, the Versal ACAP chips will be used in real-time digital signal processing tasks including beam forming, which allows the simultaneous transmission of multiple data streams to users in the same spectrum. This requires a decent chunk of computational power, particularly to deliver low-latency connections, while also remaining mindful of energy and thermal constraints.
Samsung claims the first Versal-powered equipment has already shipped to some early-access customers, with widespread availability expected at the end of next year. ®