NASA has set a launch date for the first mission by US astronauts to the International Space Station, using a locally-made rocket taking off from an American launch site, since July 8, 2011.
"NASA astronauts Robert Behnken and Douglas Hurley will fly on SpaceX's Crew Dragon spacecraft, lifting off on a Falcon 9 rocket at 4:32 p.m. EDT [2032 GMT] on May 27, from Launch Complex 39A in Florida, for an extended stay at the space station for the Demo-2 mission," NASA said in a blog post.
To mark the occasion, NASA has revived its original worm logo for the flight after a public poll. But members of the public will not be invited to the launch site to view the flight, due to cornavirus restrictions.
BREAKING: On May 27, @NASA will once again launch American astronauts on American rockets from American soil! With our @SpaceX partners, @Astro_Doug and @AstroBehnken will launch to the @Space_Station on the #CrewDragon spacecraft atop a Falcon 9 rocket. Let's #LaunchAmerica 🇺🇸 pic.twitter.com/RINb3mfRWI

— Jim Bridenstine (@JimBridenstine) April 17, 2020
The duration of the mission has yet to be determined but its significance is clear: The US will no longer be reliant on Russia – or any other foreign partner – to conduct crewed space missions.
Since the conclusion of the Space Shuttle program in 2011, US astronauts headed to the ISS have had to buy a ride on a Russian Soyuz spacecraft. And the price has been considerable.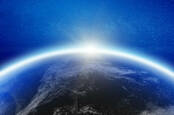 I'm sorry, Elon. I'm afraid I can't do that... SpaceX touts robo-rides for orbital vacations, lift-off in 2021-ish
READ MORE
According to a report from NASA's Office of the Inspector General, "NASA paid an average cost per seat of $55.4 million for the 70 completed and planned missions from 2006 through 2020 with prices ranging from approximately $21.3m to $86m for each round trip."
NASA has been planning for this day for years. In 2014, it awarded contracts to Boeing and SpaceX for $4.2bn and $2.6bn respectively, in the hope of "ending the nation's sole reliance on Russia by 2017".
It's taken a bit longer than expected but three years after that target date, the US appears to be ready, once again, to declare independence, at least in the context of spaceflight. SpaceX, founded by South African immigrant Elon Musk, has led the race, while the better-funded Boeing has lagged behind somewhat.
The Demo-2 launch also represents a major milestone for SpaceX: It will be the company's first crewed mission since the firm's founding in 2002. The private space biz conducted an uncrewed test flight of the Crew Dragon in March 2019 to demonstrate the craft's autonomous docking capability. And January 2020, it demonstrated Crew Dragon's launch escape system for emergencies.
Good progress, but 18 years to launch our first humans is a long time. Technology must advance faster or there will be no city on the red planet in our lifetime. https://t.co/uzSpZFFemI pic.twitter.com/IsICexqxtV

— Elon Musk (@elonmusk) April 17, 2020
Successful mission completion represents the last major hurdle for the Crew Dragon to be certified under NASA's Commercial Crew program for operational, long-duration missions to the space station. If all goes well, NASA astronauts Victor Glover, Mike Hopkins, Shannon Walker and JAXA astronaut Soichi Noguchi are scheduled to fly on Dragon's first six-month mission, dubbed Crew-1, later this year.
NASA says a successful mission will allow the agency to continue important research and "lays the groundwork for future exploration of the Moon and Mars with the agency's Artemis program". ®