US telco Charter Communications is facing an investigation from the New York State Attorney General for potentially putting employees at unnecessary risk during the ongoing coronavirus pandemic.
While AG Letitia James has yet to formally announce the probe, The Register understands a formal inquiry is already underway over allegations Charter unnecessarily forced employees in New York to go into their offices for work, rather than allow them to minimize their exposure to the deadly coronavirus by working from home.
Charter declined to comment.
New York has been the epicenter of the COVID-19 outbreak in America. The Empire State has seen its number of confirmed cases rise to near 140,000 as hospitals have been overwhelmed with the sick. The death toll in New York so far stands at 10,657.
This is not the first time word has floated up that Charter was unnecessarily making workers come into the office as coronavirus dangers loomed. The Register has previously heard from anonymous staffers who said they were being inexplicably told to go into the office for work they could easily have performed at home.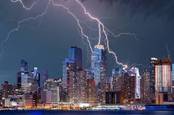 Time Warner Cable, you've 'earned your miserable reputation' – NY Attorney General
READ MORE
"We've had this bizarre posture for years. You can do remote work outside of business ours when it's necessary for change windows or something, but that's it," one source said. "Even salaried people, or people for whom the rest of their team and their supervisors are in another state."
According to our sources, the policy likely comes from the top down, as CEO Tom Rutledge was personally not a fan of telecommuting.
"[At Charter] in practice, things are more nuanced," El Reg was told. "Depending upon what your boss's boss thinks about it, and whether the other managers in your office like your boss and boss's boss."
According to a report in the New York Times, as many as 230 Charter employees have tested positive for the coronavirus, and two field workers have died from the illness. It is said at least half of those who were reported sick worked either in call centers or offices, jobs that could potentially have been performed from home.
The report estimates Charter has 40,000 such employees within its ranks, and the company has offered its workers three weeks of time-off to deal with "personal needs" during the pandemic.
Charter is also said to have around 55,000 field technicians required to be in the field. The company has stayed open during the pandemic, as its telco services are deemed to be essential in New York and other places under near-lockdown. ®