This article is more than 1 year old
Zuck loves free speech so much Facebook will censor 'anti-state' content in Vietnam after telcos 'crippled' access
Fine, fine, we'll ban whatever the government says is illegal, just give us back access, says US giant
Updated Facebook has given in to Vietnamese government demands, and agreed to remove any content considered "anti-state" after telcos in the nation reportedly cut off access to the social network's systems.
Vietnamese users found the social media site difficult to access in February amid growing alarm over the COVID-19 coronavirus outbreak, a time when communications were vital. Connectivity to the US giant's Messenger service was painfully slow, for instance. Facebook-owned Instagram was also affected.
Initially, the disruption was blamed on dodgy undersea cables in need of repair. Vietnam Posts and Telecommunications Group (VNPT), the second largest company owned by the country's government, said it was working on fixing the breakdown.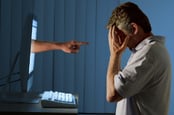 You were warned and you didn't do enough: UK preps Big Internet content laws
READ MORE
However, it's claimed VNPT, among other providers, actually tampered with connections to Facebook's servers to get the Silicon Valley giant to comply with the government's demands to filter out anti-state speech. In return for restored access to the nation, Facebook had to step up its effort to censor posts speaking out against the Vietnamese government.
And lo, the issue has been resolved after Facebook agreed to remove "anti-state" content. The American giant confirmed it had agreed to "restrict access to content which it has deemed to be illegal," in a statement first reported by Reuters. That's the same Facebook run by Mark "I'm committed to building a service where you can speak freely" Zuckerberg.
The Communist Party of Vietnam rules over the nation's media, online and offline, and also tightened its grip on internet communications when it passed a cybersecurity law in 2018. The law [PDF] requested all "domestic or foreign enterprise[s] which provide services on telecom networks and on the Internet" that collect and process personal data on its users to store that data in Vietnam and to hand it over if requested.
Sources told Reuters Facebook felt obligated to give in to the Vietnamese government since links to its servers were being directly interfered with, cutting off service for its Vietnamese users."To be clear, that does not mean we will be complying with every request that the government sends us. But we did commit to restricting significantly more content," an insider said.
The Register has asked Facebook for comment. ®
Updated to add
A Facebook spokesperson has been in touch to say:
The Vietnamese government has instructed us to restrict access to content which it has deemed to be illegal in Vietnam. We believe freedom of expression is a fundamental human right, and work hard to protect and defend this important civil liberty around the world. However, we have taken this action to ensure our services remain available and usable for millions of people in Vietnam, who rely on them every day.