This article is more than 1 year old
Google says no more shady anonymous web ads – if you want your billboard up, you've got to show us some valid ID
Um, it wasn't doing this already? That explains a lot
On Thursday Google said it will require all advertisers on its platforms to verify their identities, an initiative that aims to make online advertising more transparent by allowing people to see who paid for internet pitches.
In 2018, the Chocolate Factory implemented identity verification for political ads, after the extent of 2016 media funded by foreign groups to sway or muddy elections became apparent. Facebook launched a similar program that year.
Now, Google has decided that such reforms should extend beyond political ads, indeed across its entire pitch-peddling ecosystem.
"As part of this initiative, advertisers will be required to complete a verification program in order to buy ads on our network," said John Canfield, director of product management for Google's ad integrity group, in a blog post. "Advertisers will need to submit personal identification, business incorporation documents or other information that proves who they are and the country in which they operate."
The effect of the program will be visible this summer in the US, when individuals conducting searches on Google will be able to select an ad's Display URL – which communicates the destination domain but isn't a functional hyperlink – to see who paid for the ad and where they are located.
At some point, Google plans to extend the program globally, a shift that gets the biz out of deciding which ads are political and which aren't. Efforts by other ad platforms like Facebook and Twitter to distinguish political ads from other types have met with criticism because there's disagreement about the category boundaries.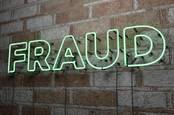 TAG, you're s*!t: Internet advertising industry bods admit self-policing approach is a sham
READ MORE
As US Senator Elizabeth Warren (D-MA) put it last November, "Twitter's new ad policy will allow fossil fuel companies to buy ads defending themselves and spreading misleading info – but won't allow organizations fighting the climate crisis to buy ads holding those companies accountable. We need accountability."
The lack of transparency and accountability in online political advertising has allowed for rampant abuse and manipulation.
As Ann Ravel and Hamsini Sridharan of MapLight and Samuel Woolley of the Institute for the Future put it in a report last year, "Online anonymity combines with gaps in campaign finance disclosure laws and opaque 'privacy' policies to produce a system in which technology companies and political actors have extensive and precise knowledge about individuals – but people don't know who is trying to influence them."
"It's like a one-way mirror: they can see the public, but the public cannot see them," the researchers said.
Google's advertiser verification program will let some light through, but it won't do much to to constrain the bad actors in the ecosystem and it won't prevent the use of shell companies and proxy organizations, enabled by lax laws, to conduct covert influence campaigns.
Marc Goldberg, chief revenue officer of Method Media Intelligence, a marketing analytics business, told The Register in a phone interview that Google's policy change was long overdue. And he said the move could put pressure on other ad platforms to do the same.
"With the potential price gouging issues that have come with COVID-19, this is a good opportunity for Google to ensure they allow transparency for users during this time and also build in something that can be useful long term," he explained in an email.
"The underbelly of advertising uses nefarious practices and leverages confusion and misleading tactics to get users to click and often buy."
Goldberg added, "A potential downside is that the burden will be on legitimate advertisers to make these changes. It is unclear what the ramifications will be for legit advertisers that don't list properly." ®