Google's cloud-wrangling Anthos completes bridge to Amazon Web Services, Azure waits in the wings
Meanwhile, Chocolate Factory to donate its Istio toolkit to vendor-neutral open-source foundation
Google's cloud-sitting service Anthos now officially interoperates with AWS, and Azure support is almost there.
Jennifer Lin, VP of product management at the Chocolate Factory, broke the news in a blog post, declaring that Google Cloud customers can use Anthos to manage operations at on-premises data centers, Google Cloud, and Amazon Web Services, with Microsoft Azure in preview mode.
Anthos, which debuted a year ago, is an application management platform that provides a way to oversee managed Kubernetes clusters in corporate data centers or in public cloud services. It covers not only infrastructure management but also clusters and services , as well as policy enforcement, application deployment, and application development.
The theoretical appeal of such a beast is that companies can avoid being locked into a single cloud vendor while mitigating risk through diversity. Whether the Anthos interface and configuration data can be shifted elsewhere is another matter.
Lin also said that Anthos has improved support for virtual machines. Specifically, Anthos Config Management now supports programmed policy management for VMs on Google Cloud similar to the capabilities offered for governing software containers.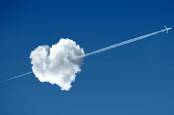 Google and Cisco, sitting in a (spanning) tree, cloud N-E-T-W-O-R-K-I-N-G
READ MORE
And in the next few months, Anthos Service Mesh will add support for running applications in VMs, making these manageable alongside other workloads in whichever cloud or on-premises data center they're running.
Anthos could become a bit more affordable later this year too, since customers will be able to run it without a third-party hypervisor. Lin said that will deliver "even better performance, further reducing costs and eliminating the management overhead of yet another vendor relationship."
Making this more intriguing is a report that Google has decided to donate its open-source Istio, software for managing microservices that's used in Anthos, to an as-yet-unnamed vendor-neutral open source foundation after all.
The Chocolate Factory developed Istio and last year indicated it would keep control of the project, along with Knative, a move that didn't sit well with technical types at other cloud vendors. Had it not committed to handing Istio off, competing cloud vendors would have more incentive to deploy competing service mesh software like Linkerd or Consul.
That just leaves the fate of Knative, a Kubernetes platform for serverless workloads, up in the air. Google declined to comment. ®