This article is more than 1 year old
Microsoft admits pandemic caused Azure 'constraints' and backlog of customer quota requests
Warehoused servers were ready, but then the world discovered Teams
Microsoft has admitted that some Azure regions have experienced coronavirus-triggered capacity constraints, and customers haven't been able to get all the cloud they want.
In an update for Azure customers today, Microsoft explained that "in any particular Azure region we ensure a near-instant capacity buffer within the datacenters, and hold additional infrastructure buffer warehoused, ready to ship to regions with high demand."
But a surge in Teams use, especially across Asia, sent the Windows giant into unknown territory.
"Without knowing the true scale of the new demand, we took a cautious approach and put in place temporary resource limits on new Azure subscriptions.(Existing customer subscriptions did not experience these restrictions as each Azure customer account has a defined quota of services they can access)," the advisory stated.
"This allowed us to continue to meet the promised quota for all existing Azure customers, prioritize new needs for life and safety organizations on the front lines of the pandemic response and support the dramatic shift to remote work and education on Teams."
And there's clearly some hangover from that effort, because the update also listed the following actions Microsoft will take in the near future:
Expediting additional server capacity to the specific regions that faced constraints, while ensuring the safety and health of our datacenter staff and supply chain partners.
Approving the backlog of customer quota requests, which we are rapidly doing every day and are on track to complete over the next few weeks in almost all regions.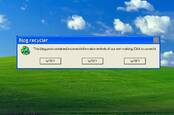 Microsoft corrects '775 per cent cloud usage surge' claim: Big number only applied to Teams and only in Italy
READ MORE
The Register has asked Microsoft for details on exactly which regions experienced constraints, and how many customers couldn't get their full quotas of compute time. We will update this article if we receive a substantive response.
Word of the constraints follows a late March incident that saw Azure's UK regions challenged by a surge in usage caused by the sudden move to increased home working and study. The Register has also heard of Azure glitches that mean newly acquired resources don't appear in customers' portals, even if they are discoverable from the command line or in Azure PowerShell.
Microsoft's customer note ended with news that it has used the crisis to refine its Azure demand models.
"Our data science models are using what we've learned from this pandemic to better forecast future demands, including adding more support to handle future global events like a pandemic that drives simultaneous demand usage everywhere in the world," we're told.
Nice to know you're prepared for another pandemic, Microsoft. Now let's get this one sorted... ®