This article is more than 1 year old
Wake up, Neo: Microsoft mulls using your brain waves or body heat to mine crypto-currency while viewing ads
So this is how the world ends – as a Matrix fanfic
A Microsoft US patent application published last month describes a way to use body activity like brain waves as proof-of-work in a cryptocurrency system.
One of the ways the Windows giant's inventors imagine using the technology is to award cryptocurrency when people's brain waves indicate they've viewed an ad.
With a cryptocurrency like Bitcoin, computers solve resource-intensive problems to generate new blocks (records) in a blockchain and verify financial transactions stored within them. This proof-of-work is intended to prevent cheating, the unchecked creation of digital cash.
But, as Microsoft inventors Dustin Abramson, Derrick Fu, and Joseph Johnson Jr. note in their patent application, the cryptographic math challenges used to mine Bitcoin require an enormous amount of energy.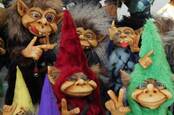 IBM, Microsoft and Linux Foundation link arms to fight patent trolls with 'multimillion' scheme
READ MORE
There are more efficient ways to establish proof of work, they suggest. "For example, a brain wave or body heat emitted from the user when the user performs the task provided by an information or service provider, such as viewing advertisement or using certain internet services, can be used in the mining process," the patent application states.
"Instead of massive computation work required by some conventional cryptocurrency systems, data generated based on the body activity of the user can be a proof-of-work, and therefore, a user can solve the computationally difficult problem unconsciously."
What they refer to as proof-of-work might more accurately be described as proof-of-attention.
Where Bitcoin focuses on limiting the generation of value, Microsoft's researchers describe a system for incentivizing task completion, such as viewing an ad, with cryptocurrency. Payment requires that measurable body activity – brain waves, body heat, blood flow, or movements – associated with task can be judged authentic and documented using a hash function.
There are no miners competing to generate the next part of the blockchain in this scenario. Rather the focus us on using various devices like "functional magnetic resonance imaging (fMRI) scanners or sensors, electroencephalography (EEG) sensors, near infrared spectroscopy (NIRS) sensors, heart rate monitors, thermal sensors, optical sensors, radio frequency (RF) sensors, ultrasonic sensors, cameras, or any other sensor or scanner that can measure or sense body activity or scan human body."
The patent application, as many are, is deliberately broad in scope, describing a range of possible implementations. As such it's not just limited to ads. Suggested scenarios also include offering cryptocurrency rewards for using online services such as search engines, email, or social networking services and solving CAPTCHA puzzles.
But there's no guarantee anything will ever come of this. The patent has yet to be granted and even if it is, Microsoft may not follow-through and turn it into a functioning service. Many such patents are sought mainly as defense against infringement claims.
Microsoft did not respond to a request for comment. ®