Apple is now staring down the barrel of a "second recession of the iPhone era" with handset shipments in China calculated to have fallen off a cliff due to country-specific demand and production issues caused by the coronavirus.
Or so says Wall Street analyst Bernstein, which noted the unfortunate timing of epidemic following Apple's disastrous fiscal '19 when iPhone sales shrank $22bn year-on-year, followed by dramatically improved results in its Q1 ended January.
Bernstein had estimated Apple would grow 15 per cent in Q2 on the back of renewed momentum, the release of the iPhone SE2 - a cheaper model that might still play well in the current climate - and AirPods growth. But then the global pandemic derailed Apple and the rest of the industry.
"Apple is now facing the second recession of the iPhone era. Everyone knows that fiscal Q2 results will not be good," said Bernstein analyst Toni Sacconaghi Jr.
China could - like last year - be the big sticking point for Apple due to the lockdown that began in January: the novel coronavirus is believed to have started in the city of Wuhan, the capital and manufacturing hub of the Hubei province where Apple has some of its kit, including iPhones, built.
Apple noted this at the end of January when it filed Q1 numbers and issued wider than usual revenue guidance of between $63bn and $67bn for the current quarter, on which it reports on 30 April. Apple subsequently withdraw this Q2 revenue guidance.
China accounts for roughly 15 per cent of Apple's global revenues, and is still a key market for iPhone sales even though Chinese citizens have rallied to support their national brands following the sentiments expressed toward the country by US President Trump. For Apple's Q2, Bernstein said:
"We forecast revenues of $57.9bn and EPS of $2.57, both notably above consensus, but it's a low conviction estimate." This is due to "uncertainty over the magnitude of coronavirus-driven unit [iPhone] decline" and the "headwinds" facing growth at the Services division, which includes licensing/ advertising business.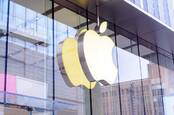 The rumor that just won't die: Apple to keep Intel at Arm's length in 2021 with launch of 'A14-powered laptops'
READ MORE
The report estimated that demand for smartphones in China will slump and units may drop by 50 to 60 per cent year-on-year in January to April timeframe, "while the rest of the world troughs at similar levels from March to June."
"These guesstimates roughly corroborate China smartphone industry results in January and February (-37 per cent and -55 per cent respectively) although March looks a bit better than we would have guessed (-23 per cent).
"Separately, it's possible that Apple's supply constraints in Q2 will have dwarfed the 15-20 point revenue impacts of demand constraints," the report added.
Bernstein also highlighted Apple's Services business, and its $9bn licensing business, 80 per cent of which is comprised of search traffic acquisition payments from Google. "It is possible that payments are actually tied to Google search revenues" and these are forecast to decline in Q2.
Licensing is said by Bernstein to have gross margins of 90 per cent or more.
This quarter will be bad and next quarter will be worse
It is unclear if Apple will issue guidance for Q3, or what it might indicate. "In short: this quarter will be bad and next quarter will be worse," the report added.
The report stated FY 2021 is relatively more important for Apple because of the 5G iPhone buying cycle, with forecasts for revenue growth of 28 per cent.
"Time will tell whether we're being too optimistic. That said, we note that if iPhone sales do fall precipitously this year (to our forecasted 176 millions units), it would point to a second year in a row of iPhone upgrade rates falling yet again, to the 14-15 per cent range. We suspect this is simply too low, as it would roughly imply an average iPhone replacement cycle of 4.5+ years - suggesting that a sufficiently compelling 5g iPhone could be the catalyst for a significant rebound in FY21."
This is assuming Apple's 5G blower launch does not get delayed and that there is minimal pricing pressure.
Apple isn't alone is facing these challenges, but after a wobbly fiscal '19 for the iPhone, it seems the turnaround in its flagship product achieved in Q1 might not be sustained for the remainder of the year. ®