This article is more than 1 year old
Patently dogged: Apple unleashes lawyers to slash $454m patent rip-off bill – even after Supreme Court snub
Will literally argue anything to tie up VirnetX lawyers for a bit longer
Apple's decade-long refusal to accept it was wrong has hit absurd depths.
In court paperwork [PDF] filed last week, the iGiant argued that the $454m it was finally forced to pay VirnetX for infringing on its patents should be reduced, even though it has already paid the money and even though it lost the case at the United States' Supreme Court.
"Apple's payment of the judgment in no way precludes Rule 60(b) relief," the iPhone maker argued, adding: "Before Apple made its payment, it made clear to the Court and VirnetX that its payment was subject to Apple's right to seek restitution."
Apple has strung out the legal battle for a decade, with its army of lawyers appealing every single part of the case in an effort that was initially aimed at wearing VirnetX down, and now appears purely spiteful.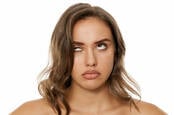 Apple tries to have VirnetX VPN patent ruling overturned again, US Supremes say no... again
READ MORE
In 2010, VirnetX sued Apple, claiming the Cupertino goliath's VPN service and FaceTime video conferencing ripped off its patents. In 2012, it won a $368m judgment. Apple vigorously appealed and the award was vacated in 2014, leading to another trial in 2016. VirnetX won again, this time $302m in damages but with $137m tacked on as a way to punish Apple for stringing out the case, so $439m in total.
Apple appealed again and lost. And so appealed again to the Supreme Court, which refused to hear the case. And so, finally, last month it was forced to pay $454m (the damages plus two years of interest), which it did just hours before the deadline.
During the course of this legal fight, however, Apple was also fighting a parallel battle in the patents court, and succeeded in getting VirnetX's patents that led to the award invalidated. And so now Apple argues that it shouldn't have to pay the judgment at all, or, at least, it should pay less.
So, legally speaking, you haven't got a leg to stand on
While that on one level seems reasonable, it is not how the law has worked for more than a century – something VirnetX was quick to point out. Apple should have made its argument more than six months ago (at which point it would have been thrown out) but it waited until last month to go down this route. Why? To stretch out the legal fight even longer.
"The prejudice is self-evident," VirnetX stated in its own filing [PDF]. "Apple's tactical, last-minute filing has forced VirnetX to continue litigating a case that (should have) ended weeks ago… It has inflicted a costly and needless toll on VirnetX's and this Court's scarce resources."
That's not all it has to say. "Apple has had a decade – trial after trial, appeal after appeal – to defeat the claims at issue. Despite gamesmanship and delay, Apple has exhausted its appeals and satisfied the judgment. Apple offers no good reason why granting extraordinary Rule 60(b)(6) relief – prolonging this case – is an appropriate exercise of the court's discretion. It is time to let this case end."
Meanwhile, as Apple keeps kicking that lawsuit's corpse, it is doing the same thing with the other VirnetX lawsuit. The first covered old iPhones; the second covers newer phones and services that VirnetX claims continued to infringe its patents even after it had sued the first time.
VirnetX, incidentally, has won that second case repeatedly. Initially it won $600m in damages but, of course, Apple appealed the decision and every part of the case in every possible way it can. And in November, it had some success: the courts found that Apple in fact hadn't infringed two of the four VirnetX patents after all.
And so Apple wants a whole new trial, whereas VirnetX argues the court should just reduce the amount to $461m and be done with it once and for all. But it seems that so long as Apple has money and lawyers it will drag out the case as long as humanly possible. ®