Outages batter UK's Virgin Media into wee hours as broadband failures spike 77% globally
'Not caused by a spike in usage or a lack of network capacity,' says Brit ISP
---
Broadband outages have soared since the start of the COVID-19 lockdown, per data from US network intelligence firm ThousandEyes. Among the most recent victims is Virgin Media, which suffered intermittent failures across the UK and Ireland starting yesterday early evening, and continuing into the early hours of the morning.
The first outage happened at 17:15 BST on 27 April, ThousandEyes told El Reg. This lasted just 15 minutes, but was quickly followed by another failure, which lasted for the same amount of time. This pattern continued throughout the evening until 01:30 BST today, with outage periods progressively decreasing in length until they were just a few minutes long.
ThousandEyes has pointed the finger at the UPC AS6830 Broadband network, which is owned by Virgin Media's parent company, Liberty Global. Acquired in 2015, this network operates many peering arrangements with CDN providers, as well as other networks like Level 3 and Akamai.
An update posted by Virgin to the outage section of its website stated the issue was "not caused by a spike in usage or a lack of network capacity". The firm has since attributed the issue to a fault in the core network, but has yet to provide technical details. The Register has contacted Virgin Media for clarification, and will update this story if and when we hear back.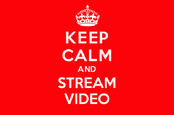 UK big five carriers bin wired broadband download quotas for as long as we're all stuck indoors
READ MORE
The timing couldn't be worse. Due to the ongoing lockdown, more people than ever are banking on reliable internet access to work and stay entertained. This has prompted one Tory MP, Luke Evans, to quiz the Department for Digital, Culture, Media and Sport (DCMS) about the resiliency of UK broadband networks during this period of increased pressure.
DCMS under-secretary Matt Warman, who serves as the MP for Boston and Skegness, said the telecoms sector was prepared for a pandemic, having performed a "significant amount of work" in recent years to prepare.
"DCMS is working closely with the main broadband providers to ensure the network remains stable and continues to have sufficient capacity for the increases in home-working and remote learning the country has seen as a part of its response to COVID-19," he added.
That notwithstanding, Virgin's woes also fit into a trend of more networks falling over than usual, with global outages up 77 per cent in the week commencing 20 April, as noticed by ThousandEyes. In the UK, outages grew 62 per cent in the period from 13 to 19 April.
One bit of good news, however, is that productivity and collaboration platforms are holding comparatively firm despite the strain, with zero outages in the UK, ThousandEyes said. ®