Ex-Cloud Foundry boss to pull strings at Puppet as CTO, says open-source software 'evolves faster, is more mature'
Abby Kearns says she will continue to foster OSS culture in new role
Former Cloud Foundry exec director Abby Kearns has rocked up at Puppet as CTO, where she will direct "the company's current and future product portfolio."
Puppet, founded in 2005 by Luke Kanies, automates the deployment of infrastructure and applications, and pioneered the concept of infrastructure as code. Kearns has been on Puppet's Product Advisory Board for a year.
Today Puppet is one of several well-known automation tools, others being Red Hat Ansible, HashiCorp Terraform, Chef and Salt. Ansible and Terraform are the most popular, according to the Flexera "State of the Cloud Report" released earlier this year, with Chef and Puppet tied for third.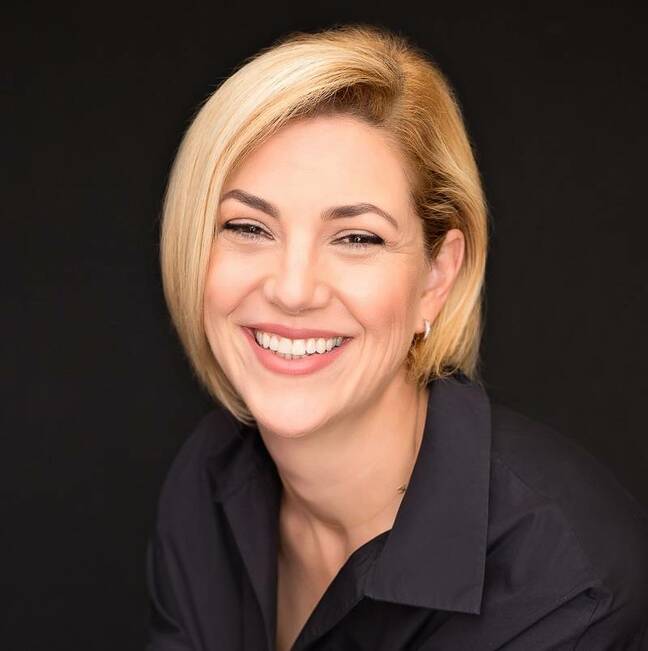 Puppet CTO Abby Kearns
It is a fast-moving area, with one reason being that public cloud providers, keen to make it easy for admins and developers to use their services, are moving into the automation space. AWS has CloudFormation, for example, providing infrastructure as code for its cloud services. On the developer side, the two biggest cloud repositories (GitHub and GitLab) are also encroaching into the DevOps space, especially GitLab with aims to be a "complete DevOps platform". We asked Kearns whether the way these cloud services are expanding their scope presents a challenge to Puppet.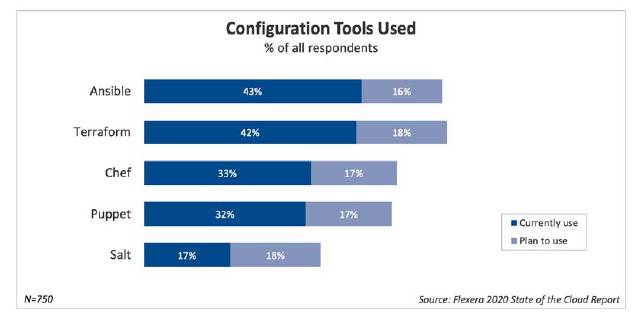 Red Hat Ansible and HashiCorp Terraform top the list of popular configuration tools for cloud users
She told The Register: "I think everybody is expanding their scope. When you look at the broader enterprise and how they're transforming their organisations, it's not just a repo any more. For us, we partner with all these companies and we just see it as further investments in the tools and technologies organisations need to be successful."
Is "partnering" enough to protect Puppet's business? Kearns would not be drawn. "We have an amazing foothold with customers who are using our technology," she said.
Puppet's software is in part open source, with the core product on GitHub, though the commercial Puppet Enterprise adds features including orchestration, web console and support. Coming from an open-source foundation, Kearns said she remains an open-source advocate.
"Open source remains a central part of everything we do. Even products like Bolt [an orchestration tool], which we announced last year, are open source. Open-source technology tends to evolve faster and be more mature, and it helps with our customers who are able to participate in it. Watch this space as we talk more about the role open source plays."
Redmonk analyst James Governor told The Reg that "Puppet is growing, DevOps is still a hot topic with enterprises, and I have spoken to a few orgs that are particularly keen to significantly invest in automation, feeling they have been somewhat undone by covid-19."
"Everyone in infrastructure space is always under pressure, but while a lot of buzz has moved onto other platforms and spaces - notably K8s and CI/CD - automation still has a significant role to play." ®