This article is more than 1 year old
Past three months were a rollercoaster for Microsoft: Ad spending down, PCs and gaming flat, cloud climbing amid work-from-home demand
COVID-19 had 'minimal net impact' on sales, Windows giant claims
Microsoft on Wednesday revealed its financial figures for the past three virus-addled months – and there was some up, and some down.
Or as the Windows giant bluntly put it: "COVID-19 had minimal net impact on the total company revenue."
With much of the world under lockdown by the end of the quarter and millions urged to work from home, Microsoft naturally experienced an uplift in Teams, Azure, Windows Virtual Desktop, and Power Platform usage, as organizations turned to online services to manage their now-remote employees.
Its Surface computers and Xbox gaming platform experienced pretty much flat growth, though, which apparently is a good thing because the Xbox wing was previously flat or declining. Ad spending on LinkedIn and Bing search fell, as did licensing by small-to-medium-sized businesses, and there were supply problems in China.
Here's Redmond's breakdown of the effects the virus has had so far on its operations:
In the Productivity and Business Processes and Intelligent Cloud segments, cloud usage increased, particularly in Microsoft 365 including Teams, Azure, Windows Virtual Desktop, advanced security solutions, and Power Platform, as customers shifted to work and learn from home. In the final weeks of the quarter, there was a slowdown in transactional licensing, particularly in small and medium businesses, and a reduction in advertising spend in LinkedIn.
In the More Personal Computing segment, Windows OEM and Surface benefited from increased demand to support remote work and learn scenarios, offset in part by supply chain constraints in China that improved late in the quarter. Gaming benefited from increased engagement following stay-at-home guidelines. Search was negatively impacted by reductions in advertising spend, particularly in the industries most impacted by COVID-19. The effects of COVID-19 may not be fully reflected in the financial results until future periods.
In a canned statement accompanying the financial figures, CEO Satya Nadella acknowledged his customers had undergone "two years worth of digital transformation in two months," as businesses and schools adjusted to stay-at-home orders, travel and immigration restrictions, and other emergency measures during the coronavirus pandemic.
Overall, Microsoft performed within or above pre-pandemic expectations – it was already set to enjoy a healthy start to 2020 – though warned the financial impact from the bio-nasty may not be felt until subsequent quarters. Here's a summary of Microsoft's third quarter [XLS] of its fiscal 2020, ending March 31:
Revenues of $35bn were up 15 per cent from the year-ago quarter, and ahead of the $33.6bn analysts had forecast. Guidance for the fourth quarter is continuing sales growth.
Net income of $10.8bn was up 22 per cent from the year-ago quarterly haul of $8.8bn.
GAAP EPS of $1.40 topped estimates by $0.13, and up 23 per cent from last year's quarter.
Productivity and Business Process (the unit that includes Office, LinkedIn, and Dynamics) logged revenues of $11.7bn, up 15 per cent from the year-ago total of $10.2bn.
Intelligent Cloud revenues (Azure and Enterprise Services) checked in at $12.3bn, up 27 per cent. Microsoft had indicated just the other week that demand for its cloud-based services was rather high.
The More Personal Computing business (Xbox and Windows) logged revenues of $11bn, up three per cent but within guidance. The consumer side of Microsoft did not fare as well as the enterprise side, which is the engine room of the mega-corp. Surface grew one per cent, and Xbox three per cent.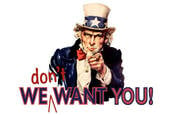 ICE cold: Microsoft's GitHub wrings hands over US prez's Trump immigration ban plan
READ MORE
"From remote teamwork and learning, to sales and customer service, to critical cloud infrastructure and security – we are working alongside customers every day to help them adapt and stay open for business in a world of remote everything," Nadella said. "Our durable business model, diversified portfolio, and differentiated technology stack position us well for what's ahead."
Speaking to Wall Street analysts on a conference call about the quarter, Nadella warned the remote-workforce boom may not last, though Microsoft does expect to see some kind of long-term boost as workers and employers reconsider how, where, and when folks should work in light of the pandemic.
"The phase we are mostly in right now is that first response space, from a business continuity perspective, people want to work remotely, that is leading to increased demand," Nadella said. "This hybrid work is going to be with us for a period of time."
Industry pundits reckoned this past quarter was Microsoft's moment to shine, having moved all of its pieces – from Teams and Microsoft 365 to Azure – into place to support those working and studying remotely and in the cloud.
"Microsoft was a major force in enterprise transformation prior to the pandemic," said Nick McQuire, vice president of enterprise research for analyst house CCS Insight. "But the past few months have elevated the role it is playing with businesses and governments globally in helping them react and respond to the pandemic."
Wall Street was OK with the quarter's performance, as Microsoft shares were up three per cent to $182.80 apiece in after-hours trading. Microsoft is not the only US corp to see a boost from what has otherwise been a dismal time for the economy. Amid demand for PCs and servers, the likes of Intel and AMD have seen their revenues jump, too. ®