This article is more than 1 year old
Intel is offering more 14nm Skylake desktop processors, we repeat: More 14nm Skylake desktop processors
10th-generation Core additions land with up to 10 CPU cores, 5.3GHz max
Intel this week unveiled the desktop processors in its 10th-generation Core series, the headline component being the 10-core i9-10900K that can run up to 5.3GHz.
These are refined 14nm Skylake-based parts – a microarchitecture that dates back to 2015 – rather than the 10nm microprocessors people have been waiting years for.
You can find the top-end i9 parts here: they include the aforementioned $488 10900K, and the 10900KF that requires a discrete GPU; the mobile-leaning eight-core 10980HK that also runs up to 5.3GHz; and the 10-core 10900TE that runs up to 4.5GHz.
Then there are the high-end i7 parts, here: they include the eight-core 10700KF that runs up to 5.1GHz; and the six-core 10750H that runs up to 5GHz.
And then there are the mid-range i5 parts, here, and the low-end i3 ones, here.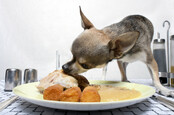 AMD takes a bite out of Intel's PC market share across Europe amid microprocessor shortages, rising Ryzen
READ MORE
There are 32 combinations all told in this fresh batch of desktop-grade processors, code-named Comet Lake, and too many to list here.
The chipsets support up to 2.5Gbps Ethernet, Wi-Fi 6, PCIe 3, and dual-channel DDR4-2933 RAM for the i9 and i7 and DDR4-2666 for the i5 and i3. They sport a built-in UHD Graphics 630 graphics system, unless it's an F-type and requires a separate GPU, and they require an LGA1200 socket so you may be looking at a new motherboard if you want to upgrade.
Meltdown mitigations are built into the silicon, though variant 4 requires operating system support. The Spectre data-leaking flaws require software and firmware-level mitigations.
The more high-end offerings use Intel's Turbo Boost Max 3.0, which ramps up the frequency of one or more "best performing" CPU cores on the die to match demand within the physical constraints of the system, and Intel's so-called Thermal Velocity Boost, which increases the clock speed of cores as needed if the silicon can stay under 70°C (158°F).
So if you can keep your processor cool, you can get Thermal Velocity Boost speeds – 5.3GHz on the 10900K, for example – or you fall back to Turbo Boost Max 3.0 speeds on preferred cores – 5.2GHz for the 10900K – if possible, and something slower on the other cores.
The K-type processors are, as usual, unlocked for overclocking. Keep an eye on the TDP, too, as some will say they go up to 125W, others 65W, some 35W, and so on – yet you'll find, for example, the 125W parts may hit 250W in turbo mode.
You can absorb the marketing blurb and specs here. Chipzilla reckons its 10th-generation Core lineup can cater for desktop power and casual users, gamers, and Internet-of-Things and edge applications.
Meanwhile, around the same price points as the Comet Lake Cores, AMD's touting up to 12-core (24 thread) 7nm Ryzen parts clocked up to around 4.6GHz with faster RAM and PCIe 4. ®