This article is more than 1 year old
Smartphone shipments plummet in Q1 as users, er, lock down their spending
Coronavirus + entity lists + people not keen to upgrade = 13% dive
Early forecasts of the Q1 smartphone sector made for grim reading, with appetite expected to be severely suppressed thanks to the COVID-19 pandemic. Subsequent analysis from Canalys shows those forecasts were bang-on, with worldwide shipments into the channel falling by 13 per cent year-on-year, to just over 272 million units.
Both Samsung and Huawei suffered massive hits, each selling 17 per cent fewer units than in Q1 2020. Samsung sold 59.6 million phones and Huawei 49 million. Both firms were badly affected by the immediate lockdowns enforced in their respective home markets of South Korea and China, while Huawei also had to contend with the decimation of its smartphone business outside of the Middle Kingdom, thanks to its placement on a US entity list.
Initially, Samsung appeared best positioned to withstand China-based disruption, due to the presence of its manufacturing facilities in Korea, China and elsewhere in Asia. However, as the contagion accelerated, Sammy soon found itself taking drastic steps to keep its supply chain strong.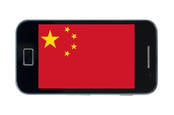 More than one-fifth of smartphone sales evaporate in China as pandemic grips Middle Kingdom
READ MORE
In comparison, Apple proved more resilient, with its sales only 8 per cent lower at 37.1 million. Canalys analyst Shengtao Jin cited the success of the iPhone 11 series as a major factor in keeping Cupertino's numbers afloat.
Apple recently posted its Q1 financials, showing revenue up 1 per cent from the previous year. In the quarter ending 28 March 2020, the firm sold $29bn worth of iPhones. That's down around $2bn from Q1 2019. Mac and iPad sales also suffered a slight slump, although the company experienced growth in its wearables and services business units.
Two vendors that actually grew in Q1 2020, according to Canalys, were Xiaomi and Vivo, which saw units grow by 9 and 3 per cent to 30.2 million and 24.2 million respectively.
That's not surprising. In the case of Xiaomi, it's currently throwing effort into growing in Europe. In the UK, it was among the first manufacturers to release a 5G phone – and, to its benefit, offered one of the cheapest. Meanwhile, Vivo is well represented in the affordable mid-range tier.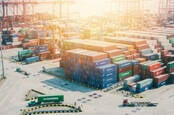 Resellers facing 'months' of delays for orders to be fulfilled. IT gathers dust on docks as coronavirus-stricken China goes back to work
READ MORE
Canalys – like other analysts we've spoken to – expects the biggest pain to hit the smartphone industry in Q2, due to much of Europe and the US being under lockdown, and the economic turmoil that will follow.
As such, it'll be interesting to see which firms perform best, and which will struggle. The smart money is on Apple, thanks to the launch of its cheap-as-gold-leaf-covered-Michelin-star-chips iPhone SE 2020, which retails at just over £400. We'd also expect a strong showing from the likes of Xiaomi and Oppo (which wasn't mentioned on Canalys's list) due to their presence in the low and mid tiers. ®