This article is more than 1 year old
Caltech to Apple, Broadcom: You know that $1.1bn you owe for ripping off Wi-Fi patents? Double it, hotshots
US uni goes full honey badger on iPhone giant and its chip sidekick
Months after they were found to have ripped off The California Institute of Technology's Wi-Fi patents, Apple and Broadcom remain locked in a legal battle over a damages bill running potentially to billions of dollars.
The latest arguments are not over the patent infringement itself – a war the American university won in January – but rather over follow-up claims that, if Caltech has its way, will double the jury-approved $1.1bn payout.
Apple? Broadcom? Being jerks? Inconceivable!
According to Caltech, the damages bill should be doubled – and it should be given future royalties – for a number of reasons, including ongoing infringement since the verdict was issued and, more interestingly, what it calls "sweeping misconduct" by the defense during the discovery process of the four-year case.
To hear the research institute tell it [PDF], the two tech giants resisted requests from Caltech's attorneys at every turn to hand over documents and depositions that were vital to figuring out whether Broadcom's Wi-Fi communications chips and Apple's products were using Caltech's patented ideas without a license. The chips appeared in iPhones, iPads, Watches, and MacBook Airs over the course of a decade.
The alleged acts include coaching witnesses to play Caltech's interviewers. Take, for example, the case of one Broadcom engineer involved in the Wi-Fi operation, said the Caltech legal team:
"At the deposition, he nonetheless refused to answer basic questions, sat silently for long periods of time before answering even basic questions, and spent excessive time reviewing documents (including lengthy reviews of blank pages.)"
Even when the case was ready to go to trial, Caltech said the two tech giants tried to stall by throwing up a number of different defense arguments, many of them completely untenable.
"Defendants litigated this case in an unreasonable manner by advancing positions of ever-worsening merit, obstructing discovery, treating Court orders as compliance-optional, requiring multiple rounds of briefing on nearly every issue, and presenting evidence to the jury that Court orders excluded," Caltech argued.
Tech titans hit back, say there are two sides to every story
Apple and Broadcom, meanwhile, have just posted their response [PDF] to the claims.
In their filing, the iGiant and its sidekick said Caltech's latest motion would "drastically multiply its ill-founded and already-exorbitant damages award." They argued Caltech's portrayal of the discovery process paints a decidedly one-sided picture of what was a long and arduous time for both sides.
Further, they pointed out, none of these allegations resulted in any sanctions or reprimand from the court at the time.
"During discovery, defendants produced three million pages of documents, including sensitive technical materials, financial information, and source code; provided thousands of pages of written discovery responses; and made nearly thirty witnesses available for deposition," they wrote.
"In so doing, neither defendant was sanctioned, held in contempt, or otherwise punished for discovery abuses—because there were none."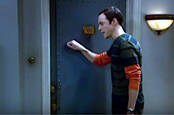 Caltech takes billion-dollar bite out of Apple, Broadcom for using its patented Wi-Fi tech without paying a penny
READ MORE
They also noted that another complaint lodged by Caltech – that Apple and Broadcom stalled third-parties from producing discovery documents and witnesses – was overturned by the judge hearing the case.
As for the engineer who gave attorneys the silent treatment? Apple and Broadcom said the man was unfamiliar with the legal process, and was just nervous in what was his first ever deposition.
"The cited testimony merely reflects that, rather than try to help a first-time deponent navigate questions that [the engineer] had identified as unclear to him, Caltech's counsel instead sought to compound that confusion," the duo stated.
This is not going to be the last we hear of this case by any stretch. A date for the decision on Caltech's motion to double the bill has yet to be decided, and if the history of the case and size of the damages are any indication, both sides will continue to wrangle over various points for some time. ®