This article is more than 1 year old
Comms giant Telefonica confirms O2 in talks to merge with Virgin Media
Brrrring brrrring... Yep it's American cable guy Liberty Global
It's official: mobile networks operator O2 is negotiating a merger with Virgin Media. Should the deal — details of which are not yet known — complete, it would see the creation of the UK's largest entertainment and telco provider, spanning mobile, fixed-line telecommunications, broadband, and pay TV.
O2 parent, Spanish comms bigwig Telefónica, confirmed the existence of talks [PDF] today via a filing to the Spanish National Securities Market Commission.
"Telefónica informs that the process initiated by both parties is in a negotiation phase, not being able to guarantee, to this date, neither the precise terms nor the probability of its success," the note said.
"In the event of a satisfactory agreement on this potential transaction, Telefónica will communicate such information to the markets."
O2 is the largest mobile provider in the UK, with 34.5 million customers as of February this year. The firm's infrastructure also underpins several MVNOs, including Giffgaff (also owned by Telefónica), Tesco Mobile, and LycaMobile.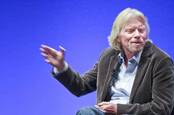 'Faceless' Liberty Global has 'sucked the very soul' out of Virgin Media
READ MORE
Meanwhile, according to Virgin Media's preliminary results for Q4 2019 [PDF], the firm has six million customers across the UK and Ireland, who collectively have 14.6 million broadband, video, and fixed-line subscriptions. Virgin Mobile, which runs as an MVNO on the EE network, has a further 3.3 million customers.
Any such merger would ramp up the pressure on rivals BT (which owns EE, as well as its own fixed-line and pay TV services) and Sky (which sells subscription TV as well as its own MVNO running on O2's network).
A tie-up would also potentially cause grief for Three and Vodafone, which both lack their own fixed-line networks, and therefore would be unable to provide "all-in" packages to customers, containing TV, broadband, and mobile.
O2 had previously tried to merge with Three, with Hutchinson Whampoa owner Li-Ka Shing promising Telefónica £10.25bn, but the buy was blocked by the European Commission over competition concerns.
Analyst Paolo Pescatore, of PP Foresight, argues the O2 and Virgin Media proposal is more likely to win regulatory backing than "two mobile operators coming together."
Pescatore also argues that both Telefónica and Virgin Media owner Liberty Global have been keen to offload these assets for some time. In the case of O2, Telefónica has fielded offers from the likes of Three and BT over the past decade; Virgin Media, meanwhile, has been a "problem child" for its owners, amid disputes with rivals Sky and UKTV, as well as a recent data breach that ensnared around 900,000 users.
While any O2/Virgin Media tag-team would be a stronger entity than any of their constituent parts, there are still potential hurdles to overcome, including existing MVNO arrangements, as well as the valuation.
The Register has contacted O2 and Virgin Media for comment.