Jio Platforms – which operates India's most-used mobile network - has sold a slice of itself to US private equiteer Silver Lake.
The ₹ 5,655.75 crore ($750m) deal will see Silver Lake take a 1.15 percent stake in the company, which shot to prominence by building India's most extensive 4G network and quickly winning over 388 million customers. Jio Platforms also operates music and video services, a messaging app, payment services and even a telehealth operation. It also partners with major e-commerce players.
That combination saw Facebook invest $5.7bn in Jio two weeks ago. The two companies have wasted little time setting up an e-commerce venture.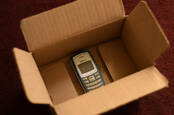 India to build contact-tracing app for feature phones that still use 2G, don't have Bluetooth and can't run apps
READ MORE
Silver Lake's involvement won't be as direct. The investment company indicated, in the canned statement about the deal, that it sees this as a chance to get in on just-about the ground floor of India's digital services market and to apply expertise gathered working with the likes of Dell, Twitter and Airbnb.
Jio's execs pointed out that Silver Lake's stake comes at a 12.5 percent premium compared to Facebook's investment and values Jio at $65 billion. ®