A few unlikely things have come into fashion during lockdown. Shonky home haircuts are one. Not showering for several days is another. And who can forget sweatpants, which are worn for several days at a time, as humankind descends into its natural Stig of the Dump state.
Allow me to add another item to this list: noise-cancelling headphones, which can dull the blare of your screaming progeny while you attempt to focus on your work.
Enter the Taotronics SoundSurge 85, which is currently retailing at £48 on Amazon, down from the usual price of £55. This is an entry-level pair of over-ear headphones, but packs a decently premium set of features, including USB-C fast charging, Bluetooth 5.0, and active noise cancellation (ANC). It also supports Qualcomm's aptX codec.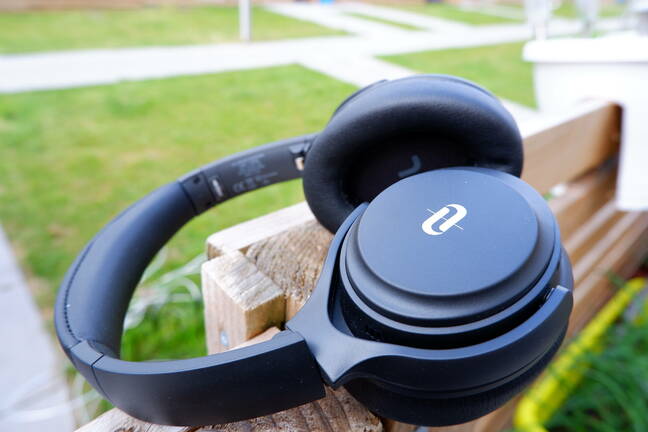 Sound quality is shockingly good for the price, with a spacious profile emphasised by elaborate, multi-dimensional compositions, like the soaring anthem "Wait", from Gallic synthpop band M83.
Bass notes feels rich and textured without coming across as muddy, like those from Yo-Yo Ma's rendition of Bach's G major cello suite, or GoGo Penguin's toe-tapping track "Hopopono", from its second album V2.0. Meanwhile, highs don't feel especially strained, with little of the usual sibilance you'd typically get from some bottom-shelf cans.
The ANC didn't perform as strongly as other more expensive headphones I've used in the past, like the Sennheiser Momentum 3, or the Sony WH-1000MX3, both of which usually retail in the £300-ish mark. It does a decent job of handling intrusive noises, like from a busy road, but is less capable when it comes to barking dogs and screaming kids.
For everyday cans and commuting – the latter of which you're unlikely to do much of now – these are solid, but if you really need to filter out your spouse/progeny/pets, I'd encourage you to check out the aforementioned more expensive ones.
Taotronics throws in a few accessories with the kit, including the usual cables, as well as a rather fancy soft-fabric carry bag. And while this doesn't offer much protection, it allows you to keep all your audio-related gubbins in one place.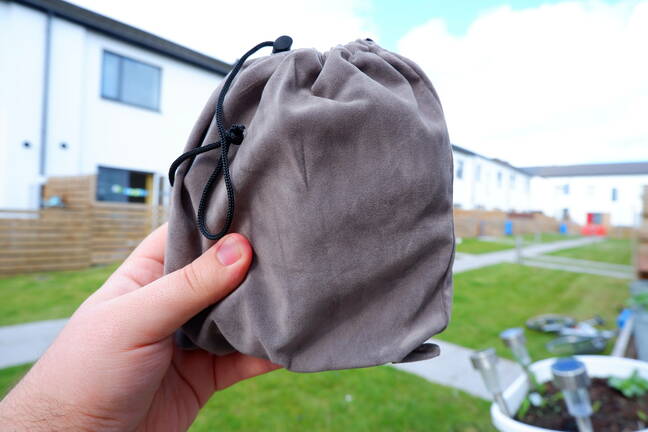 The SoundSurge 85 is delightfully comfortable to wear, with memory-foam ear cups, and a band with a decent amount of "give". Meanwhile, battery performance is solid. TaoTronics reckons you can get 40 hours, and our testing wasn't far off with ANC disabled. Switch on the noise cancelling, and that figure is cut somewhat.
For the price, these are solid, although it's always good to see what the competition looks like. Another worthy contender is the Soundcore Life Q20, from Anker, which retails at roughly the same price point.
There's also a happy medium between the two. The Jabra Elite 85h has excellent noise cancelling and solid battery life, and can be found for around £170 – or almost half the price of the Sennheiser and Sony efforts. ®