There are times when more automation is not necessarily a good thing. Just ask the US Treasury or the country's Small Business Administration (SBA), which banned a few software bots last week.
The two government agencies have been working on a "Paycheck Protection Program" to hand loans out to smaller American businesses to help them pay workers during the COVID-19 crisis. The programme is designed to administer $175bn in loans, each worth up to $10m, by private-sector lenders, underwritten by the US government.
To speed up the process, several vendors of robotic process automation (RPA) tech – including UiPath, Blue Prism and Automation Anywhere – provided software robots so lenders can key in data on loan applications to become part of the programme.
The problem is, all this automation hit the SBA site at the same time, stressing the system. On 27 April, the site became inaccessible, according to reports. As a result, the SBA banned the use of RPAs by lenders.
"RPAs burden the processing system and diminish its capabilities," the SBA said in a message to lenders last week. "Without RPAs, the loan processing system will be more reliable, accessible, and equitable for all small businesses."
However, it said the use of more direct integration, through APIs, would still be permitted.
What went wrong?
The lesson for anyone thinking of deploying RPA is that they must involve IT in projects early on. Business teams thinking they can use RPA to get automation without troubling IT will find it is a false economy, said Neil Ward-Dutton, VP of AI and automation practices at IDC.
"RPA is often sold directly to business teams. They think, 'Don't bother IT, they have not got time or money to do automation.' But as soon as you deploy at scale and you don't tell anyone in IT then, things go bad really quickly and the back end cannot cope."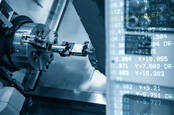 Investors splash £100m on robotic process automation vendor in hopes RPA holds up in wake of COVID-19
READ MORE
Ward-Dutton also noted that that SBA probably expected more volume through the APIs and made that aspect of the system more robust. "If [you are] really serious about automating things in business, as strategy, you cannot just rely on one way [of] doing it. You need a whole tool kit: APIs, workflow, as well as things like RPA," he said.
Bobby Patrick, UiPath chief marketing officer, said: "The load on SBA's systems must be unprecedented. We are all working to help each other through this time. I am sure that there will be tweaks needed as we learn together. I think it is incredible that banks were able to process more than 14 years of loans in less than 14 days. This could not have been possible without RPA."
Jon Theuerkauf, chief customer officer at Blue Prism, told The Reg: "Blue Prism has a continued commitment to support banks in this time of crisis, including many mid-sized lenders who are using Digital Worker automation as the equalizer to rapidly support SMB clients.
"While SBA's mandate prohibits the use of RPA GUI interfaces into E-Tran, Blue Prism and our partner Lateetud have a solution available immediately with XML access into E-Tran, which adheres to the latest SBA policy." He added: "In addition, we have extended the capability to other emerging applications including loan forgiveness, good standing checks, void checks for fraud, OFAC checks, and mortgage forbearance." ®