This article is more than 1 year old
Nutanix asks 'staff outside of the US' to take 2 weeks 'voluntary' unpaid leave
Solidarity with their US counterparts in COVID-19 cost cutting measures
Hyperconverger Nutanix has asked staff in EMEA and elsewhere "outside of the US" to take two weeks of unpaid leave as it continues to contain costs during the COVID-19 coronavirus pandemic.
This comes after some of its US staff - including 1,465 workers in the state of California amounting to at least 25 per cent of its workforce - were given two separate week-long unpaid leave periods between now and late October.
Nutanix confirmed: "Like many companies in today's COVID-19 economic environment, we're taking proactive steps to help minimize the long-term impact on our global team members and our customers. These steps include two, week-long unpaid furloughs for many of our US team members over the course of the next six months.  
"We have also asked our staff outside of the US to take a total of two weeks of voluntary unpaid leave, again over the course of the next six months.  Furloughed US staff, as well as staff outside the US who voluntarily take unpaid leave, will maintain their benefits and employment status with Nutanix while on furlough / unpaid leave."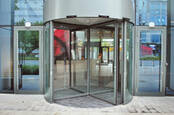 Hyperconverged darling Nutanix to furlough at least a quarter of its staff – 1,465 – for two weeks this year
READ MORE
This comes hot on the heels of UK firms including Dixons Carphone and Capita, furloughing some of their employees, although in their case the UK government will pay part of the staffers wages and salaries. Others are putting large scale layoffs in place, such as Virgin Atlantic, which said yesterday it was chopping 3,000 UK employees and closing its London Gatwick base.
Nutanix's unpaid leave scheme is on a far smaller scale, of course, and it is not making permanent layoffs.
The firm added in a statement: "We have carefully scripted these actions to minimize the impact on our customers, with all Nutanix services fully available during this time.  Our philosophy as we navigate the COVID-19 pandemic is to do the 'most good' with the least amount of harm for all of our employees, and these actions will help us achieve that."
Over at Blocks & Files, our sister storage site has received unconfirmed reports that other tech companies in the storage space are cutting matching benefits they pay into US employees 401K savings schemes, and halting or delaying bonus and merit payments. Such compensation plan tweaks appear to be a way of forestalling more drastic layoff/furlough action.
Yesterday the company issued new guidance for Q3, and pulled its longer-term FY '20 and 2021 targets, citing the uncertain market conditions caused by the novel coronavirus. Nutanix's previous forecast for Q3 billings was a range from $365m to $385m, now revised to between $371m and $376m, both a higher floor and ceiling, as The Reg pointed out last night. ®