Knowledge 2020 With the long flights, late nights and early starts, IT conferences might seem endless. But with the shift to the online format becoming standard, for now at least, participants might be spared the trial of endurance.
But that won't be the case if you're flying with ServiceNow, the happy-clappy workflow app company. Last year, its Knowledge Conference took place in Las Vegas over three days. This year, the conference or rather "digital experience", as the company calls it, lasts six weeks.
Attendees have to wait until 3 June before it reaches a climax with freshly appointed CEO Bill McDermott's keynote. The rest, we assume, is just mopping up.
Possibly thinking that drip-feeding customer testimonials and exec presentations would bore an audience, ServiceNow opted for hyper-caffeinated presenter and anchorwoman Georgie Barrat, known for work on Channel 5's Gadget Show.
In one conversation with chief innovation officer Dave Wright, she pondered how fast the business world is changing as a result of the COVID-19 pandemic, which has caused 20 million job losses in the United States alone.
"It's that relentlessness I do find really exciting. You know, it feels like there's so much opportunity out there. So, if digital is now the new norm, that must mean it's a bonus for employees, don't you think?"
Wright didn't miss a beat.
"I think so because what everyone's looking for now is a great experience and that's what we kind of give them at ServiceNow," he said, before padding out his big sell with mention of silos, stitched together workflows and virtual agents.
He clearly takes his lead from the top in terms of shamelessly finding an opportunity in a global crisis.
Earlier McDermott, who Barrat described as a "transformational leader who will really just get you feeling inspired and dreaming big", took the time to reflect on the seriousness of the situation we now face.
"The world is at a seminal moment right now. And probably this is the moment where we can all align on that, because we have been through a lot and there's a lot now that we must do to get business on track, get the world on track, and Knowledge 2020 is the perfect place to really get it roaring," he said with his trademark American sales patter.
But for all ServiceNow's somewhat ill-judged tone, it did try to feature some interesting people: Jennifer McNamara, CIO of Washington state's health department, and her deputy, Callie Goldsby, for example.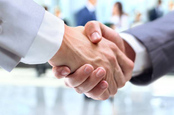 Sun shines on ServiceNow amid pandemic storm after belated spree of $1m+ deals
READ MORE
The pair spoke about how manual processes were slowing down the emergency response. With the help of ServiceNow, the state's team built workflow applications to improve efficiency within three weeks, they said, which is impressive, but they were not given time to describe the technical detail or their personal experience during the early spread of the novel coronavirus in the US.
It wouldn't be a conference – sorry, experience – if there were no announcements. Step forward a tie-in with Adobe, expanded employee workflow, and the purchase of facilities management functionality.
But maybe that is not all. There are another five weeks to look forward to. It is not so much ServiceNow, but ServiceWhen... will it all end? ®