This article is more than 1 year old
'A' is for ad money oddly gone missing: Probe finds middlemen siphon off half of online advertising spend
'B' is for basic controls that up and disappeared
A study of the UK online advertising market, conducted by global accounting firm PwC, has found that publishers get just half of what advertisers spend, with the other half siphoned off by ad-supply chain intermediaries.
Worse still, about 15 per cent of the total spent, or a third of the fees, cannot be accounted for.
The PwC study, conducted at the behest of the Incorporated Society of British Advertisers (ISBA), represents an attempt to understand approximately £2bn UK programmatic ad market and its supply chain. The ISBA has made the executive summary [PDF] available but only offers the full report to members.
Programmatic advertising, dominated by Google and Facebook, is the automated buying and selling of digital ads – display, video, mobile, social – as opposed to deals negotiated directly between ad sales teams and publishers. About 82 per cent [PDF] of the online display advertising in the US was programmatic in 2018.
Last year, eMarketer estimated that the total digital ad market worldwide amounted to $333bn in 2019. A substantial portion of that goes to ad fraud: $42bn last year by Juniper Research's estimate, $23bn, according to Cheq or a mere $5.8bn, according to White Ops. In short, there's a lot of uncertainty in the ecosystem.
The known costs, not necessarily legitimate, nibbling away at the UK ad payment pie include:
Agency fees claimed 7 per cent.
Demand-side platform (DSP) fees – used by advertisers to buy ads – took 8 per cent.
Technology fees on the demand side took 10 per cent.
Supply-side platforms (SSP) fees – used by publishers to sell online ad space – cost 8 per cent.
Technology fees on the supply side took 1 per cent.
PwC's finding that publishers received just 51 per cent on the dollar, or British pound in this case, underscores long standing complaints about the inability of news publishers to sustain themselves through online ad revenue.
"Advertising remains the primary source of revenue for most news publishers, although even before the pandemic, news publishers earned a small fraction of the money spent advertising online, with the lion's share going to Facebook and Google," wrote Rebecca Frank, VP of publisher advocacy group News Media Alliance last month.
On the bright side, 51 per cent represent an improvement for some: In 2016, Hamish Nicklin, chief revenue officer of The Guardian, said in some cases only 30 per cent of every pound spent for ads on The Guardian reached the publisher.
Shailin Dhar, CEO and co-founder of Method Media Intelligence (MMI), a marketing analytics business, told The Register in an email that the report will benefit the global ad industry.
"While this information isn't news to folks who have been auditing and scrutinizing digital ad spend and adtech mechanics for years, it will finally be received by advertisers from one of the world's leading advertiser associations," said Dhar. "Getting transparency on where the money goes in ad-tech is not a new issue but one that will continue to get better as more buyers ask hard questions."
Dhar said the unknown 15 per cent represents PwC trying to reconcile ad impressions across the supply chain, something his firm does for clients.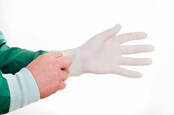 UK competition bods to stick probe into worrying lack of said competition in online advertising
READ MORE
"Since we know that impression counts vary from buyers to platforms to sellers, it makes perfect sense that dollars for paid 'won auctions' were not able to be reconciled for ads that never got delivered to the SSPs by the DSPs," he explained.
According to MMI, digital ad budgets commonly leak through: ads served to bot-driven browsers (15 per cent); ads served outside the advertiser-specified context (5 per cent); ads purchased but never served (15 per cent); and ad served that are not viewable (25 per cent).
The firm contends that only 40 per cent of digital ad spending goes toward ads that fit the requested targeting and have potential value to the advertiser.
Asked whether greater efficiency could improve the situation for publishers, Dhar said it's not just that programmatic ad tech is inefficient.
"It is intentionally presented as and made more complex than it needs to be," he said. "Thats what justifies paying additional fees, because it's easier than diving into what the hell is actually going on. A 55 per cent broker fee is unheard of outside of the digital media Industry. Nobody buys other commodities at scale paying 55 per cent brokerage fees in any other marketplace. It's not sustainable."
"What we're seeing with the ISBA report is a real decision maker, publicly recognizing that this doesn't make much sense," he added. "I would hope that with less intermediaries, publications are able to better compensate their journalists and put more resources towards exploratory and scientific research stories. Less volume of views necessary to balance the books."
Adtech providers, he said, never seem to be happy to their prosperity. "They've had a perpetual dissatisfaction with making $XYZ money for doing nothing but connect a pipe to a faucet," he said.
The PwC report concludes that the online ad industry urgently needs to work together on data-sharing and transparency and to investigate the black hole devouring a third of the supply chain fees. ®