This article is more than 1 year old
As coronavirus catches tech CEOs with their pants down, IBM's Ginni Rometty warns of IT's new role post-pandemic
Middle management is about to learn just how necessary they are
Last night, one of the most senior figures in the IT industry from one of the biggest companies gave the strongest indication that when COVID-19 lockdowns gradually begin to lift, people will not return to the jobs they once had. That means both tech jobs, and how technology supports other business roles.
Speaking to BBC Newsnight presenter Emily Maitlis, Ginni Rometty, former CEO and current executive chairman of IBM, said companies would notice there is a "fair amount of middle management" that "perhaps" they don't need. The resulting restructure would push forward transformation supported by IT.
Talking about IBM's customers, she said: "They were saying things like, 'I couldn't get people to the right place, so now I'm going to really accelerate automation, I'm going to modernise applications that my IT [department] perhaps weren't modern enough to change fast enough for me'."
The jobs people return to are likely to be more integrated with and supported by technology, said Rometty, who has famously repeatedly slashed her own workforce at IBM.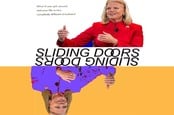 Missed opportunity bingo: IBM's wasted years and the $92bn cash splurge
READ MORE
"There will be a business transformation and it will need a new set of skills. This is going to accelerate and become the major issue: how to bring people... back into a different kind of job that is going to sit at the intersection of technology and some kind of business function."
Just a few months ago, such comments could have seemed like the aspirational vision of a tech company selling its products and services, but their timing was prescient.
UK to face deepest recession since 1706
Today, the Bank of England predicted a 30 per cent fall in UK GDP during the second quarter, a 14 per cent drop for 2020, and the deepest recession since 1706. The tech sector, IT departments, and the companies they support will be severely tested in the coming months.
On the vendor side, research firm Gartner has found tech CEOs have failed to prepare for the economic downturn arriving in the wake of the global COVID-19 pandemic. Its study shows 55 per cent of the sector's top brass were not planning for the worst-case scenario that is now materialising. Surveyed in the period between December 2019 and February 2020, as early news of the dangerous virus began to reach the West, the 285 CEOs were offering a view before COVID-19 was declared a global pandemic on 11 March.
"While the survey found that 43 per cent of tech CEOs were worried about an economic recession impacting their revenue growth in the next 12 months, many delayed taking action to prepare for this eventuality," said Patrick Stakenas, senior research director at Gartner. "As funding and available capital becomes scarcer in the weeks and months ahead, even after the COVID-19 outbreak slows down, tech companies will have to survive off existing customers and cash in the bank while the current market persists."
The analyst warned that while the majority of tech CEOs keep a key eye on revenue growth and profitability, only a fraction currently measure cash burn rate, a metric that will determine their likelihood of surviving the recession.
"Cash flow is the key measure of success or failure for companies in these current circumstances," said Stakenas. "Startup tech CEOs must measure cash flow on a weekly basis. With a 'worst case' forecast in hand, they can determine the crunch points and assess the company's ability to survive COVID-19."
Companies react
Companies with less than three months' cash have a slim chance of survival. For those with three to six months of cash, survival will require drastic cost-cutting, acquisition of additional capital, or a sale of the company, he said.
We are already seeing companies reacting. BT Group, the UK's telecoms and tech infrastructure company, said it would cancel its shareholder dividend for the first time since the dot-com bubble burst in 2000. In its annual results, the company said it suspended the payout to help it invest in 5G telecoms and navigate the COVID-19 crisis. It was a shock to analysts who only expected it to be cut by 30 per cent.
The company reported revenue [PDF] for the full year to 31 March 2020 as £22.9bn, down 2 per cent.
Although it provides technology services, BT is itself going through a transformation. It said the result would be "benefits" of £1bn by March 2023 and £2bn by March 2025. A one-off cost of £1.3bn over five years would support the initiatives, a large chunk of which is likely to go to its SAP S/4HANA rollout – which includes finance, a cloud platform and analytics cloud as well as HR and procurement – under a deal signed in December 2019.
Better off in tech
The signs for the tech industry are not good, but they need to be put into context. Earlier this week, consultancy KPMG published research showing the steepest decline in UK tech sector business activity since 2009. With research firm IHS Markit, it produced figures showing 47.1 in Q1 2020, down from 50.1 in Q4, on an index where 50 represents no change. Tech firms said that the COVID-19 emergency led to a rapid fall in non-essential corporate spending, cancelled projects and widespread closures among clients, according to KPMG.
But other sectors have fared much worse. In April, UK construction slumped to 8.2 in the Purchasing Managers' Index (PMI), also produced by IHS Markit along with the Chartered Institute of Procurement and Supply. The PMIs are also based on a 50-means-no-change index. For the same month, the service industry was measured at 13.4, while manufacturing was at 32.6.
While commentators will claim that all recessions drive change, there are factors that make this one different. Forced working from home has made business users adopt video meetings and access applications remotely in a way that has never been done before. As IBM's Rometty points out, businesses will remould their jobs as activity picks up. It is tasteless to talk about digital transformation when millions of people are set to lose their jobs and thousands are still dying, but IT should be ready for what comes next and the increasing role it will play. ®