This article is more than 1 year old
Surge in Zoom support requests was 'unexpected', says tool team as it turns taps down
John Cena!* Online resources only for free and end users due to the 'unprecedented period'
Video conferencing darling of the hour, Zoom, has tightened up support rules in order to "better serve" users.
Word came to Vulture Central from Register reader Michael, who had had a couple of support tickets abruptly closed without action. He received only a terse statement from the company that some users would need to roll their own solution with Zoom's online resources.
While boasting that the Zoom Support Center has maintained 24x7 operations, the company said in its new, updated Support Guidelines that: "Given increased usage from businesses small and large and exponentially growing demand from the education and healthcare sectors, we have experienced an unexpected surge in support requests."
The consequence is that the taps have been turned off for free accounts, which is understandable. However, end users of any account (notably the ones that Zoom charges for) are also affected as the company deals with the "unprecedented period."
It's a change from the company's stance only a few short days ago.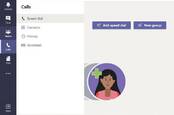 Microsoft attempts to up its Teams game with new features while locked-down folk flock to rival Zoom... warts and all
READ MORE
The updated guidelines state only "account owners" and "administrators" may contact Zoom's hallowed helpdesk. The company instead generously offers "unrestricted access" to its online help for everyone else. Those who try to flout the rules will see their tickets closed. More irritatingly, it appears those with tickets open before the cut-off are also seeing their pleas "solved" with a terse "no support for you" message and a direction to those online resources.
Michael, for example, had a longstanding ticket concerning app-sharing abruptly snuffed. Another, regarding issues with recordings, met a similar fate.
The changes in support rules will last through May and June, presumably while the company staffs up to deal with the onslaught of support requests for its occasionally iffy software. By the end of May, the company intends to have all customers running on Zoom 5.0 as it scrambles to deal with vulnerabilities in the platform.
The Register contacted Zoom for comment, but while the company acknowledged our query, we have yet to receive an official response.
In the meantime, those using Free accounts and, well, pretty much anyone not an account owner or administrator, would do well to sharpen their Google-Fu skills for when things inevitably go wrong. ®
* WWE star who is famously "Unexpected"