This article is more than 1 year old
Author of infamous Google diversity manifesto drops lawsuit against web giant
James Damore decides he doesn't need a day in court
James Damore, the one-time Google developer who infamously suggested his bosses' diversity rules made it impossible to voice some opinions, has dropped his lawsuit against the internet titan.
Damore's ludicrous memo emerged in 2017 and suggested, among other things, affirmative action policies that balance gender representation in the workplace were "unfair, divisive, and bad for business," because gender imbalances in tech are, he claimed, due to men just being better-suited to working in tech than women.
Google CEO Sundar Pichai fired Damore, saying "portions of the memo violate our code of conduct and cross the line by advancing harmful gender stereotypes in our workplace."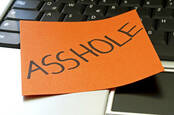 Your top five dreadful people the Google manifesto has pulled out of the woodwork
READ MORE
Things then went down a bit of a Trumpian rabbit hole as Damore found himself in demand from media outlets whose views aligned with his own, and filed a lawsuit claiming Google discriminated against people like him. A complaint he filed to the US National Labor Relations Board was subsequently dropped; the panel was advised Google had a valid reason for his dismissal.
And late last week Damore's solicitors filed to have his lawsuit against Google dismissed without prejudice, and his fellow litigants also dropped their personal and class actions. Google was happy for that to happen, and the wrap-up has been rubber-stamped by the courts.
Details of whatever agreement Damore and co and Google forged between themselves were not disclosed.
The Register engaged private browsing mode and dipped into some corners of the internet that have previously backed Damore and his views, and found some discussion of the case's end, but with passions and comment numbers rather lower than at other moments in the case. ®