This article is more than 1 year old
Quanta Storage tells court: We'd love to hand over the $439m we owe HP Inc but, you know, coronavirus...
If push comes to shove, PC giant could get 0.2% on the dollar in recompense
Quanta Storage has blamed the coronavirus pandemic for failing to hand over the $439m it owes HP.
"Quanta asks the court not to hold Quanta in contempt, and not to impose sanctions on Quanta, because, as explained below, HP has failed to carry its burden to prove contempt," a new filing [PDF] in the long-running case argues.
It continues: "And even if HP had done so (and it has not), the uncontested evidence proves that Quanta is presently unable to comply with the turnover orders."
A Texas court decided back in October that Quanta owed HP $176m for conspiring with competitors to hike up the price of optical disc drives through an online bidding platform. The Taiwanese company faces daily fines of $50,000 for failing to hand over assets to cover its massive fine.
Quanta's intransigence prior to the judgment has continued afterwards, testing the US federal judge's patience and resulting in a series of further court orders against it. In January, the $176m fine was tripled under antitrust laws after the judge decided the company's behavior, and the unanimous jury decision against, demonstrated Quanta had knowingly defrauded HP and should be punished beyond paying back its profits.
The same judge also rejected Quanta's repeated requests for a new trial. The storage biz appealed, arguing the HP had never demonstrated how many drives it had purchased directly, despite the court deciding earlier that it was irrelevant whether HP has bought the drives directly or through a third party.
Despite that, Quanta continues to argue that because HP hasn't given it a purchase breakdown then there's no proof Quanta is in contempt; because, you know, Quanta has asked for that information.
I think not
Back in March, the judge grew tired of constant stalling tactics, and gave Quanta 15 days to post an $85m bond in return for him holding off on pushing for immediate payment.
Taiwanese vendor claimed it couldn't even do that because the coronavirus was making it hard for it to fill out the proper paperwork. The judge didn't accept that explanation and issued an order on April 1 telling Quanta to hand over its assets before May 1 or face contempt of court and a $50,000 daily fine. The company continues to argue that it is trying to follow the court's actions but can't.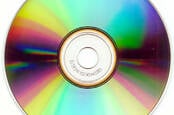 Late $440m Christmas present for HP: Judge triples damages windfall from Quanta in CD-ROM drivea price-fix showdown
READ MORE
Quanta's latest argument is that it is obliged under Taiwanese law to have its assets appraised before it hands them over and, of course, appraisal simply isn't possible during the coronavirus health crisis. It has other reasons why it can't pay.
It doesn't have any cash on hand to pay appraisers and inspectors, Quanta told the court, because it has to spend all the money it has right now complying with COVID-19 requirements.
"Quanta needs cash to comply with the Taiwanese government's emergency pandemic orders; Quanta must pay employees who perform COVID-19 screening, pay fees associated with tracking employee data and communicating that data to the government, and pay for quarantine facilities," it shrugs.
And then there's the fact that Quanta's board has to approve any large shift of money or assets. And it may refuse to do so, the company warns, because a Taiwanese court might later "conclude that the foreign court's judgment or order was unenforceable."
As such, Quanta argues, the judgment against it has to be reviewed by a Taiwanese court before the directors can vote to hand over the factories and machines that have been identified as covering the money it owes HP.
But, Quanta stresses, it means no disrespect through repeatedly refusing to hand over any assets. "Domestication of the judgment is not an act of disobedience; instead, it is the process that must be followed before the Board of Directors can comply with the turnover orders," it explains.
It does note however that "a Taiwanese court may well take offense at a US judgment that appears to apply US antitrust law to purchases by HP's foreign subsidiaries."
Some time ago
Way back in October 2013, HP sued seven manufacturers - Toshiba, Samsung, Sony, NEC, Panasonic, TEAC, and Quanta - for colluding on price. Each company eventually settled with HP out of court before it went to trial - save one; Quanta.
The evidence against Quanta was pretty damning: one email from a Quanta exec to another at rival drive maker Philips was literally titled "Price fixing." Numerous other emails provided during the discovery process showed the depths of collaboration between companies, with many using the not-exactly-subtle code "price protection" to discuss things.
And then there was the phone log of a Quanta employee who had made no less than 150 phone calls in six months to colleagues in rival companies that were also bidding on HP's optical drive auction site. The jury concluded that Quanta had carried out "knowing and intentional" price fixing.
The COVID-19 explanation is just the latest in a long series of explanations for why Quanta won't pay up. Earlier, it claimed that because HP hadn't given it the name of a specific individual to hand over the assets, it was powerless to act. When it got a name, it had another reason why it couldn't hand assets over.
But, it stresses, this is definitely not an effort to get out of paying or dragging the case out for as long as humanly possible. And the court need look no further than it handing over its US patents and trademark to HP as evidence of that. Those assets were valued at $825,533; or 0.2 per cent of what the company owes. ®