This article is more than 1 year old
Users of Will.i.am's Wink IoT hub ask 'Where is the love?' as they're asked to pay for a new subscription service
Don't phunk with my smart home
Rapper Will.i.am's IoT startup Wink will be pivoting to a subscription model this week after the shocking realisation that servers cost money to run.
Until recently, Wink's pricing model was "pay once, use forever". Its core product is a smart home hub that allows users to control their devices from a central location. This is accompanied by a smattering of Wink-branded accessories, including cameras, sensors, and light bulbs.
That, obviously, isn't sustainable for a service that incurs ongoing costs – primarily from servers used to power the cloud service. So from this Wednesday, May 13, customers will be asked to pay $4.99 per month to continue accessing their devices.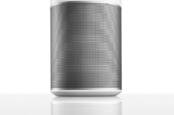 Smart speaker maker Sonos takes heat for deliberately bricking older kit with 'Trade Up' plan
READ MORE
"Since 2014, Wink has grown to support more than 4 million connected devices. During this time, Wink has relied solely on the one-time fee derived from hardware sales to cover ongoing cloud costs, development, and customer support," the company said in a blog post.
"Wink has taken many steps in an effort to keep your Hub's blue light on, however, long term costs and recent economic events have caused additional strain on our business," it added.
The firm warns that anyone who doesn't pay will cease to be able to control their devices via the company's app, voice-control system, or API. Wink will also disable existing integrations with third-party services.
Understandably, users are upset by this, with one Register tipster describing it as a "$£&* move from Will.i.am".
A major source of the anger is the relatively short notice provided, with users given just a few days to register for the subscription service, as well as the fact that users will be effectively paying to use something they had already bought.
It also doesn't help that rival hubs, like Samsung-owned SmartThings and Google's Nest, do not require a monthly subscription.
Wink launched its first hub in 2014 and was promptly acquired by Singaporean manufacturing firm Flex the following year for an undisclosed amount, before being sold off to The Black Eyed Peas star's tech venture i.am+ for a cool $38.7m.
Unusually for any tech firm with Will.i.am's fingerprints on, it has a reasonably strong user base, with four million devices connecting to Wink's hubs. This is something it has managed to maintain, despite endemic operational problems, including some outages, issues supplying units to customers and retailers alike, and a relatively sluggish development pace compared to its competitors.
Compare that to Will.i.am's failed (and shockingly expensive) Puls "smart cuff" smartwatch, which was widely panned for its grainy screen and lacklustre software, prompting one reviewer to describe it as "objectively the worst product I've touched all year". Another said it was "so bad I'm actually kind of impressed", and yet another dubbed it "a wearable nightmare". ®