This article is more than 1 year old
Breaking virus lockdown rules, suing officials, threatening staff, raging on Twitter. Just Elon Musk things
What was really behind Tesla CEO's reopening of factory while daring cops to arrest him?
On Monday, Tesla CEO Elon Musk dared the authorities in Alameda, where his factory is based, to arrest him for breaking coronavirus lockdown edicts by restarting production in the California county. We're still waiting for the cuffs to come out.
"Tesla is restarting production today against Alameda County rules," he tweeted. "I will be on the line with everyone else. If anyone is arrested, I ask that it only be me."
Officials in America's Golden State refused to take the bait, and put out a statement [PDF] – the second on Tesla in two days – in which it pointed out that it has been in discussions for over a week with Tesla about reopening the factory amid the ongoing stay-at-home orders.
The Alameda County Public Health Department explained it was waiting on a plan that the electric car company had promised to provide on Monday that would walk through how it would protect workers' health during the coronavirus pandemic. Without that plan, however, and with production resumed, the department noted Tesla was breaking its lockdown rules, and that officials would apply "the same phased approach we use for other businesses which have violated the order in the past."
An opening date of Monday, May 18 had been penciled in for Tesla following approval – the same date that Fiat Chrysler, Ford Motor Company, and General Motors are also due to restart production. However, Toyota and Honda were due to open on Monday in other parts of the country, and Musk wasn't happy about waiting. So he took to Twitter again. "All other car companies are allowed to manufacture *except* Tesla, you knucklehead," he responded to a critic of his previous arrest tweet.
He expanded on that false statement with another: "Yes, California approved, but an unelected county official illegally overrode. Also, all other auto companies in US are approved to resume. Only Tesla has been singled out. This is super messed up!"
Freedumb
And then, in yet another tweet: "The unelected & ignorant 'interim Health Officer' of Alameda is acting contrary to the Governor, the President, our Constitutional freedoms & just plain common sense."
In reality, the "unelected county official" is Dr Erica Pan, a specialist in infectious diseases, and she has full authority to block the opening of the factory without an approved public health plan.
Musk then retweeted a conspiratorial blog post that claimed the media was purposefully misrepresenting his views, and let his 34 million followers know that in his opinion, Isaac Newton was "better" than Albert Einstein "by a small margin. Both obviously extremely smart for a human," he mused.
But that wasn't the end of it. Musk sued the County of Alameda at the weekend, calling the decision by officials not to allow his factory to open a week early a "power-grab" that violated the Fourteenth Amendment on due process "because it fails to give reasonable notice to persons of ordinary intelligence of what is forbidden under the law."
"The County's Order puts businesses deemed critical to the nation's well-being by the federal and state governments between a rock and a hard place – unable to discern what the applicable law permits, under threat of criminal prosecution," the lawsuit [PDF], filed in a US federal court in Cali, states.
Unfortunately, the arrival of the lawsuit made things harder for Alameda County officials, as the supervisor for the district in which Tesla's factory sits, Scott Haggerty, made plain in an interview. The county was close to approving a May 18 open date, Haggerty told the New York Times, but when a Tesla executive told him that Musk was intending to sue, it put a different light on things.
"It does at that point slow down conversations between my contact at the plant and myself," Haggerty explained. "He could have spent time enjoying his new baby and given me and my staff a couple more days and his plant would have been open on May 18." He even explained that he felt sympathy for Tesla but added: "Am I sympathetic to the way Musk is treating people? No."
Unreal
Musk's response? Another weird tweet: "Haggerty actually admitted to NYT that he told his staff to 'slow down' Tesla for reasons that had nothing to do with health. Unreal…"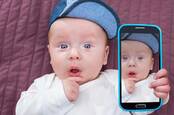 Baby Diesel? Little d'Artagnan? There is another child of Musk in the world
READ MORE
If this behavior – using Twitter to bully, cajole and misrepresent both people and the situation to get their way – sounds familiar, its architect felt so too.
"California should let Tesla & Elon Musk open the plant, NOW. It can be done Fast & Safely!," tweeted President of the United States, Donald Trump, on Tuesday morning, sparking a "thank you!" from Musk several hours later. Musk then embarked on another series of tweets attacking local officials.
As labor organizers have been keen to point out, however, the pandemic rules are there for workers' protection from coronavirus, and the officials are simply ensuring that there is a plan in place to deal with infections. Several anonymous Tesla workers have expressed concerns over returning to the factory without sufficient procedures and protective equipment.
Tesla reportedly sent an email to its Fremont factory workers this week informing that if they didn't turn up for work this week, they would be considered to be taking unpaid leave. It also noted that "choosing not to report to work may eliminate or reduce your eligibility for unemployment."
At this stage, it's not clear whether the showboating CEO's efforts to open his factory a week early will see work in his favor, especially now the president has made the dispute a national issue, or whether it will result in the Alameda Sheriff's office having to shut down the factory ahead of May 18 for knowingly breaking health rules.
The Alameda Board of Supervisors has its regular weekly meeting this morning. Tesla will appear on the agenda [PDF] though not in the way Musk is hoping. Immediately after a conference call with labor organizers, the board will hear from its legal counsel over potential litigation.
Tesla's Fourteenth Amendment claim is just one of four lawsuits that Alameda County, representing 1.5 million inhabitants, will get an update on. ®