Sky Broadband has been publicly punished for peddling porky pies after running telly ads that made it out to be the UK's cheapest superfast home internet connection.
TV ads for Sky Broadband boasted back in January that the British telco offered "the UK's lowest price superfast broadband with Wi-Fi Guarantee or money back". Somebody who was not convinced by this complained to the Advertising Standards Authority (ASA).
The ASA, a private company based in London's trendy Shoreditch, did some digging. Sky claimed it was basing the on-screen comparison with BT, on the basis that "it was only BT and Sky who sold Superfast broadband with a Wi-Fi guarantee".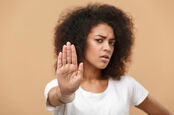 BT's Wi-Fi Disc ads banned because there's no evidence the things work
READ MORE
Adland's self-regulator was not impressed with this, ruling that what Sky had actually broadcast was "a series of short, sharp messages that appeared one after another in a sequence" which were so fast they would not have allowed Joe and Josephine Average to understand what they actually said.
"The voice-over's intonation after having stated, 'The UK's lowest price Superfast broadband' suggested a pause between the claim and the information that followed. We therefore considered that consumers would understand that 'Wi-Fi Guarantee or money back' was a feature of the product, but that Sky were separately claiming to offer the UK's lowest-priced superfast broadband," said the watchdog.
Having been found to have broadcast a misleading advert based on shonky price comparisons against its rivals, Sky was ordered not to re-run the ads again – and to "not misleadingly imply that they offered the UK's lowest-priced superfast broadband if that was not the case". ®