US govt can talk about the end of lockdown, but Silicon Valley says 'as long as it takes' – and Twitter says 'WFH forever'
Social isolation, meet real estate, hardware, HR savings
---
Twitter on Tuesday said employees who are able to work from home can "continue to do so forever," a policy change that suggests the COVID-19 coronavirus outbreak, and resulting stay-at-home orders, may have a lasting impact on corporate work practices.
The message-and-ad-mingling biz made clear that working out of corporate offices will be an option, but not until September at least, apart from a few exceptions.
"Opening offices will be our decision, when and if our employees come back, will be theirs," the San Francisco, Calif.-based company said in a blog post.
The social network said mostly there will be no business travel before September and no in-person events for the remainder of the year. Other US companies have taken similar steps in response to COVID-19 public health orders, though their discretionary work-from-home policies usually have an end date.
Last week, Facebook CEO Mark Zuckerberg said most employees will be allowed to continue working from home for the remainder of 2020, though corporate offices are slated to open in early July. Alphabet CEO Sundar Pichai told employees last week that offices would begin opening in early June with an eye toward 10-15 per cent occupancy, but that most people able to work from home will be allowed to continue doing so for the rest of the year.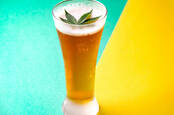 Internet use up 40 per cent in San Francisco Bay Area – but you know what's even higher? Yep, alcohol, weed use
READ MORE
Amazon last month updated its policies to allow corporate employees able to work from home to do so until at least October. Apple CEO Tim Cook last month said that apart from those in China, "team members should work remotely if their job allows."
In an email to The Register, a Microsoft spokesperson said, "On May 11th, we shared with our global workforce our current strategy on returning to the workplace. This approach will enable some employees to continue to work from home while others voluntarily return to the Microsoft workplace in stages. Working from home remains optional through October for most employees."
Slack said last month that it won't reopen its offices until September.
Even if those tech companies go back to their old ways after the coronavirus health crisis passes, Gartner data indicates that remote work will become more common. The IT consultancy surveyed 317 corporate financial leaders on March 30, 2020 and found that 74 per cent intend to shift at least 5 per cent of previously on-site workers to permanent remote positions as COVID-19-mandated measures wind down.
While COVID-19 has forced companies to embrace remote work, many firms were already committed to flexible work-from-home arrangements, like GitHub (~52 per cent work-from-home), or more extreme all-remote or work-from-anywhere policies, like GitLab and Zapier.
More than five million employees, or about 3.6 per cent of the US employee workforce, work from home on a half-time basis or more, according to Global Workplace Analytics' analysis of 2018 American Community Service data. The consultancy says regular work-at-home employment has increased 173 per cent since 2005 and estimates that 75 million US employees, amounting to 56 per cent of the non-self-employed workforce, could work from home.
A research paper by two University of Chicago economists published via the National Bureau of Economic Research last month found that 37 per cent of all US jobs can be done entirely at home.
Working from home has benefits and risks. On the plus side, Global Workplace Analytics cites greater employee satisfaction, less attrition, fewer unscheduled absences, increased productivity, corporate real estate savings, reduced opportunity for discrimination, increased collaboration, and various social and environmental benefits related to traffic, accidents, and pollution.
The firm estimates that a typical employer saves $11,000 per half-time remote worker per year, compared to that employee working full-time on-site. And employees, the biz claims, can save between $2,500 and $4,000 annually through reduced travel, food, and parking costs, taking into account increased food and energy costs at home.
Better still, workers save 11 work days per year in time not spent commuting, though they may still give that back to their employer if they do work on personal time.
The negatives have to do with the limited ability of managers to verify employee diligence, social isolation, lack of contact with colleagues and management that might further career advancement, information security, IT infrastructure requirements, and various legal concerns about liability for injury, local zoning, and double taxation in some regions. ®