This article is more than 1 year old
Dell spins up a supported distro of Microsoft's SONiC open-source switch software
If you want a flat fabric, Dell wants in and is eyeing off NSX integrations too
Dell Technologies has created its own distribution of Linux-based Software for Open Networking in the Cloud (SONiC) project that emerged from Microsoft, and backed it with enterprise support in a bid to bring the software down from the clouds.
SONiC is based on Debian and offered as a way to build an open switching platform. It's a close cousin of the Linux-based Azure Cloud Switch that Microsoft uses to run bits of its own cloud. Alibaba is another major user.
SONiC can run on multiple chipsets, and networking heavyweights Cisco, Juniper, Arista, and Mellanox all support it on their hardware.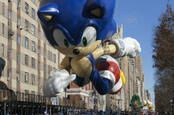 Juniper grabs controller, inserts code, gets ready to play some SONiC Mania on its switch
READ MORE
Dell's trying to go a little further by not just letting SONiC run on its switches, but also offering its own distribution and offering support.
Drew Schulke, Dell's veep for networking said the company thinks there's an opportunity for SONiC to succeed at less-than-hyperscale, especially among tier two service providers and large enterprises. "We believe SONiC will be the common denominator on the network, like Linux in compute," Schulke told The Register.
But to achieve that status, Dell feels customers want the loving embrace of a world-girdling tech company that understands the innards of particular cut of SONiC and can help them to make it work.
"We have identified a market opportunity for customers who for a variety of reasons are looking for the underpinnings of open source, to control your own destiny through influence of the community and enjoy the independence that comes from open source," Schulke said. And while those customers could, in theory, grab SONiC code from GitHub, "We do not think many customers are ready to do that, which is why we are approaching with this supportable distribution."
The SONiC distro continues Dell's open networking effort, which kicked off in 2014 and sees the company support third-party network operating systems on its switches. This approach hasn't exactly seen Cisco, Juniper or Arista quake with fear, but Dell is making some progress: Schulke said around 20 to 25 percent of Dell networking customers are buying open networking.
Schulke said future developments of its SONiC distro include integrations with VMware's NSX network virtualisation overlay that should appear later this year. ®