This article is more than 1 year old
Donald Trump extends ban on Huawei, ZTE telecoms kit in US companies to May 2021
Also extends exemption on doing business with the pair – a negotiating tactic so incredible it has to keep being renewed
President Donald Trump has extended his executive order banning US companies from using or buying telecoms equipment from Chinese manufacturers Huawei and ZTE for another year.
He also extended an exemption allowing American organizations to continue doing business with the two Chinese vendors, such as supplying parts and software, until April 1. That will be the fifth such extension, raising questions over whether it has proved to be the killer negotiating tactic in a US-China trade war that the president felt it would be.
The order invokes the International Emergency Economic Powers Act, which assumes an ongoing national emergency and security risk to the US. It is debatable whether that is the case, but security interests have been warning for over a year that Huawei and other Chinese corporations are susceptible to governmental interference from Beijing, and as such the inclusion of their technology in the US – especially into technological backbones like the mobile phone network – represents a security risk.
Back in March, the Commerce Department (DoC) tried to put some structure around the repeat 90-day extensions, and asked business what the impact and cost would be on not continuing to extend the "license" for US companies to trade with Huawei and others.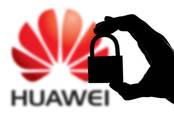 US telcos tossed yet another extension to keep going with Huawei kit despite America's 'security threat' concerns
READ MORE
It didn't get the response it was hoping for: telco trade association the CTIA asked the DoC to extend the current 90-day license extensions to a long-term solution, hoping to tie it to the annual executive order to make things simpler and more predictable.
The reality is that Huawei's equipment is already massively deployed in the US and remains the most cost-effective solution for building out mobile networks. Meanwhile, the Chinese need to be able to buy some American companies kit, such as chips and software, to continue producing products.
"Ongoing, limited engagement with Huawei [will] protect the security of equipment and devices in the market [which] benefits American consumers by reducing the risk that they will be subject to device compromise," the CTIA argued. Companies are trying to tear Chinese equipment out of their networks but it is complicated and expensive.
In the meantime, the drive to not only keep Huawei out of next-generation 5G networks but insert American companies into the market instead continues apace. In November, the FCC designated Huawei and ZTE national security risks, and last month it also took aim at four Chinese telcos that already operate in the US.
In recent weeks there has also been a concerted effort to get the US government to fund research into open standards and protocols around the critical radio access network (RAN) technology that connect devices to networks; a global market dominated by Huawei.
That initiative was started by the same security interests that argued Huawei represents a national security risk, though last week a large number of giant American tech corps joined the effort and this week, US lawmakers tried to get tens of millions in federal grants for open 5G technology included in the latest COVID-19 coroanvirus relief bill, worth an estimated $3tn. ®