This article is more than 1 year old
UK housing association Places for People hands £21m to Salesforce to look after CRM and job scheduling
Tender loving care
UK housing association People for Places, which runs a property portfolio worth around £3bn, has awarded Salesforce a software licensing contract for CRM and job scheduling worth £21m.
The group, which runs 20 companies, said in the tender documents it is "undertaking a business transformation project… which was commissioned to review all our property management business processes and applications."
The project, imaginatively titled "Synergy", is designed to simplify the "operating landscape to be supported by an enabling integrated property management solution."
Places for People has already awarded IT services firm Civica a £4m contract for its customer experience platform to tick its boxes for housing management and service charges systems. Middleware provider Dell Boomi has also been contracted to handle integration.
Salesforce will become part of the second phase of the procurement to provide customer relations management and job scheduling.
The contract win comes as the cloud application and platform monster initiates another period of management musical chairs.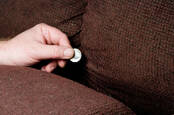 BT's outgoing CEO: He's officially gone, but he'll score £1m in pay, pension until Oct
READ MORE
It has appointed Gavin Patterson as president and chief revenue officer only two-and-a-half months after the former BT Group chief exec was made president and CEO of Salesforce International, based in London. Four months earlier, he had joined Salesforce as chair of EMEA.
The Register assumes Patterson barely gets time to whip out his colouring pens before he is moved to a new job. ®