This article is more than 1 year old
Latest NHS IT revolution is failing to learn lessons from the last £10bn car crash
Spending watchdog says UK health service lacks oversight, can't trace responsibilities
The UK government is failing to learn lessons from previous NHS IT disasters, including the £9.8bn National Programme for IT (NPfIT) fiasco, the National Audit Office (NAO) has found.
In its report "Digital transformation in the NHS" [PDF], the public spending watchdog said a lack of systematic learning from past failures means there remain "significant risks to successful implementation… in all areas" of the government's current "Digital Transformation Portfolio", launched in 2014.
The NPfIT has earned, against stiff competition, the dubious honour of the greatest IT disaster in the history of the UK public sector. Dating back to 2003, the programme, which was at times estimated to cost £12bn, was stopped early in 2011 and "did not deliver key benefits, despite the Department spending an estimated £9.8bn on the Programme," the NAO said.
The watchdog conceded some national digital services were delivered successfully and are still in use.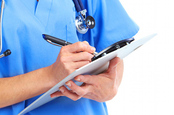 Total cost of THAT axed NHS IT fiasco to taxpayers: £10.1bn
READ MORE
NPfIT was designed to get around the problem of NHS IT budgets being siphoned off to pay for much-needed clinical care at times of cash shortages. But the massive centralised procurement project failed to properly get to know local NHS clinical groups or working practices.
"Many factors contributed to the failure, including the insufficient understanding of, and support from, key stakeholders such as clinicians and the need for adaptive change (changes in the way people work) alongside technological change," the NAO said.
Despite these shortcomings, the current NHS digital ambitions, backed by a somewhat confusing array of government and NHS bodies, risk failing to acquire knowledge from vital experience.
"We have not seen evidence that the lessons of this and other programmes have been captured systematically. In our view, significant risks to successful implementation remain in all areas," the report said.
A 'core level' of digitisation – what does that mean? Glad you asked...
Although the government said it had gained insight from the past, "the national bodies have not systematically recorded all the main lessons from digital implementation, for example in a central database that could be updated as new lessons are learned".
The government has already fallen behind its own targets. While "digital maturity" is improving in some trusts, a target to go "paperless" by 2018 has not been achieved.
It has been replaced by the objective, backed by £4.7bn funding, to reach "a core level of digitisation by 2024" when important information will be routinely available to clinicians when and where they need it.
A problem identified in the report is that no one seems to understand who is responsible for what in terms of NHS IT modernisation.
NHS England & NHS Improvement was responsible for NHS IT strategy and approves IT projects where capital cost exceeds £15m. Meanwhile, NHS Digital is the main national body responsible for delivering this strategy.
But in 2019, the Department of Health launched NHSX to "lead digital transformation in the NHS".
"National governance arrangements for digital transformation remain confused, despite attempts to clarify them," the NAO report said.
It also notes that "arrangements for national oversight of digital transformation at a local level are not in place" and "NHSX is unclear about the whole-life costs and benefits of the different approaches to digital transformation at a local level."
The report said new governance and a "plan" was set to be in place by April 2020, "but NHSX told [the NAO] the coronavirus pandemic meant this work has been delayed".
The move to cloud computing, it added, was a challenge at both local and national levels, and that it remains difficult for trusts to fund digital services from revenue budgets.
The NAO stated:
NHS Digital told us that moving the 'NHS Spine' (a part of the health and social care IT infrastructure in England) to the cloud in its current form would be unlikely to save money and would involve a significant effort. A further challenge of cloud computing for trusts is that, since cloud computing is a service, it is funded through revenue budgets rather than through capital investment (which has traditionally funded IT investments). Trusts' revenue budgets must cover all day-to-day activity and it can be difficult to fund digital services from the same budget.
The government usually responds to NAO reports in Parliament. ®