If you're appy and you know it: The Huawei P40 Pro conclusively proves that top-notch specs aren't everything
Reg man samples the Google-free life
Review For over a month, I've immersed myself in Huawei's latest flagship blower: the P40 Pro. Not only does it represent the pinnacle in Huawei's R&D efforts, but it's also indicative of another thing: a schism in how Android works.
In May last year, the Trump Administration placed crushing sanctions on Huawei, preventing it from licensing or buying US-made technology without an exemption. Consequently, Huawei has been unable to include Google Mobile Services on its latest phones (with the exception of various hardware re-releases, like the P30 Pro New Edition).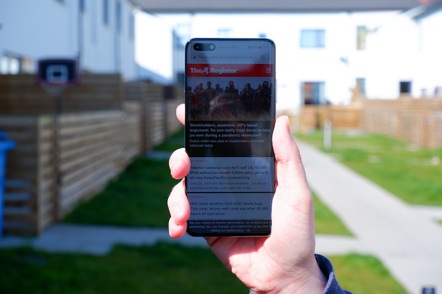 As a result, the latest phones from Huawei can only use the open source version of Android. That means no Gmail. No YouTube. And certainly no Google Play Store.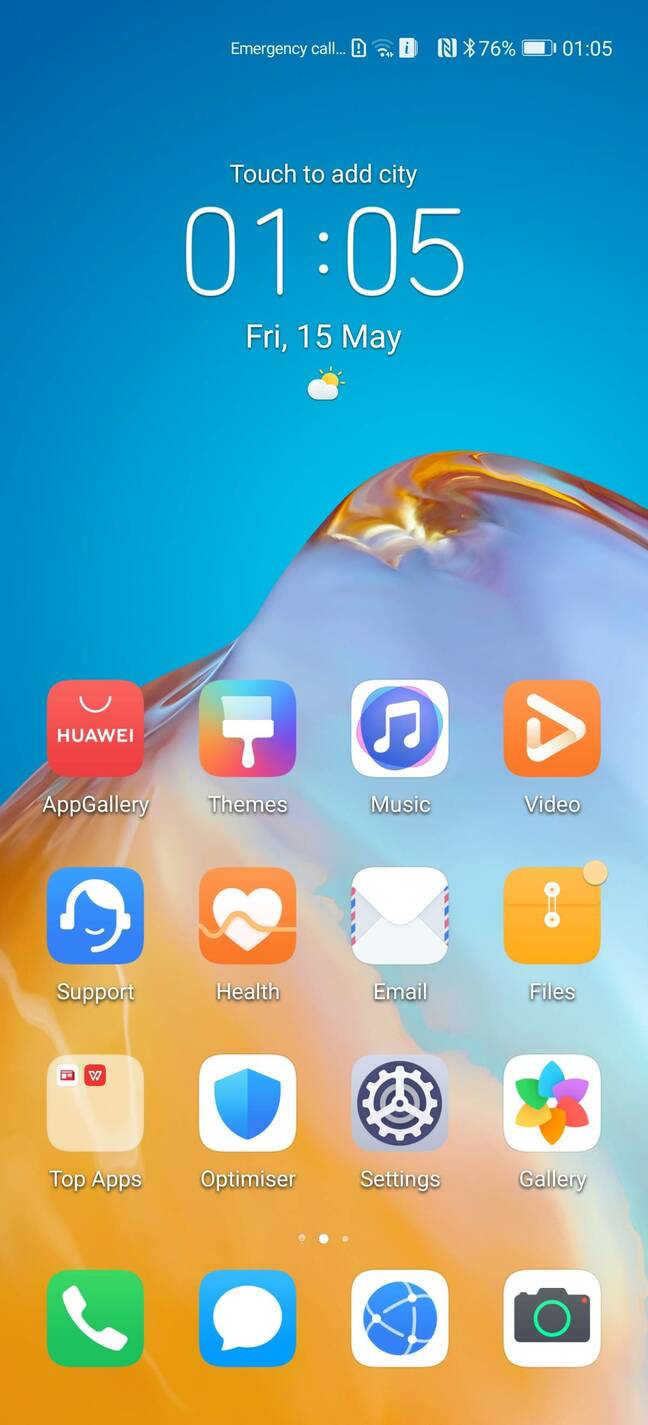 Instead, users are pushed towards Huawei's own ecosystem. The P40 Pro runs Huawei's EMUI 10 skin and bundles a few substitutes to the familiar Google-made Android apps. Most notable is the Huawei AppGallery, which is barren of the most essential third-party software, despite a reported billion dollar earmarked in investment, and a team of 3,000 software engineers working on it.
And ultimately, that's what defines this phone: which is otherwise a gorgeous, polished, and eminently capable bit of kit. It doesn't feel like an Android phone, but rather a completely distinct entity. One that's new and unfamiliar.
And ultimately, the biggest problem that anyone who buys the P40 will face is they'll have to figure out new ways to do things they're already accustomed to.
Like most people, I rely heavily on my phone to perform day-to-day tasks, with Google's services inevitably playing an outsized role.
I pay for things with Google Pay. When I interview industry folk, the audio is immediately uploaded to Google Drive for safekeeping. I write most of my notes in Google Docs, and use Gmail to access my various email accounts. If I need to drive somewhere unfamiliar, I rely on Google Maps to lead the way.
Inevitably, the Google-free P40 Pro dragged me out my comfort zone in a big way. Yes, there's an email app included, but it's basic. In terms of functionality, it can't hold a candle to the Gmail app, which has served as the default email app since the launch of Android 5.0 "Lollipop" in 2015. With Google Docs out of the equation, I had to use Microsoft's mobile version of Office, which comes bundled with the device. (Microsoft got an exemption from the US government to supply software to Huawei, unlike Google.)
The mobile version of Microsoft Word isn't bad, but I was nonetheless unable to access the years of notes and documents that are stored in my Google Drive. And, of course, there's no Google Maps — although the Huawei App Gallery did recently land HERE WeGo, which is a solid, mostly feature-complete alternative.
Once you've figured out the basics, you're again confronted with the fact that you're unable to access most of the third-party apps you use on a routine basis. Mobile banking? Forget about it. Similarly, Facebook, WhatsApp, and Messenger are nowhere to be seen. Nor are the usual bachelor staples of Uber Eats and Deliveroo. There's a decent selection of games, but loyalty card apps and other day-to-day conveniences are conspicuously absent.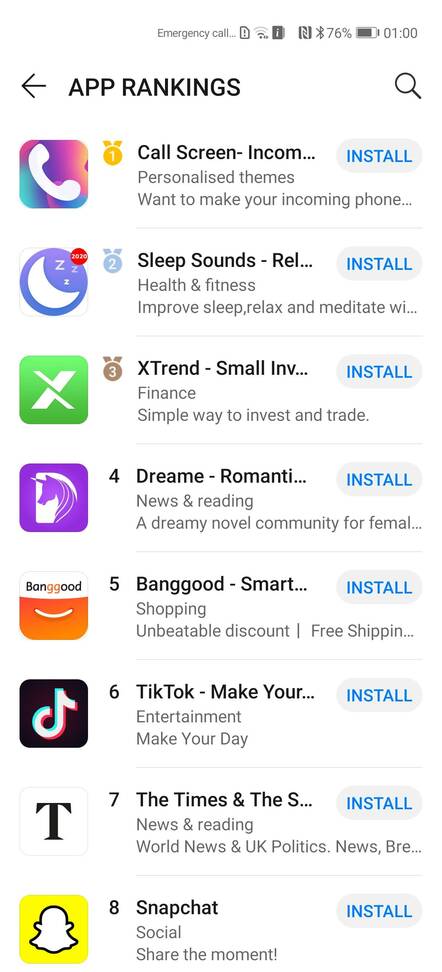 Look ma, no apps!
And here's the thing: I did try to give this Google-free way of life a fair go. But I just found it to be frustrating, routinely encountering dead ends that forced me to switch to another device.
Patch me if you can
Of course, Huawei is eager to point out there are workarounds. Kinda. You can use third-party app stores, like Amazon's, or download APKs uploaded on unofficial portals. The P40 Pro also comes with a "phone clone" tool that lets you import apps from another Android device.
The problem here is that they're then cut off from the ecosystem that allows you to install critical software patches. And that's a problem. Many banking apps will refuse to work if they're several versions behind the curve. So, you'll have to keep a separate phone handy to update and then re-transfer.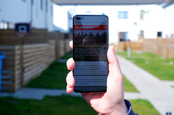 Huawei P40 Pro: Camera setup really captures the misery of an empty world foods aisle
READ MORE
Other apps rely heavily on APIs in Google Mobile Services. And that means that even if you're able to transfer them over to the P40 Pro, you'll likely end up with an experience that's ultimately crippled, or fails to run entirely.
Perhaps the biggest frustration with the P40 Pro is that if it ran the standard Android experience, it'd easily be the best phone of 2020. The camera is ridiculously good. I've used every Huawei flagship since the launch of the P20 Pro, and this is easily the best yet.
I'd even go so far as to say it's the best camera I've used on a smartphone, period, with the P40 Pro producing shots that are razor-sharp and boast exquisite colour-fidelity. Macro performance is similarly strong, and thanks to the massive sensor on the 50MP primary shooter, paired with the use of "pixel binning," the phone delivers excellent shots in challenging low-light conditions.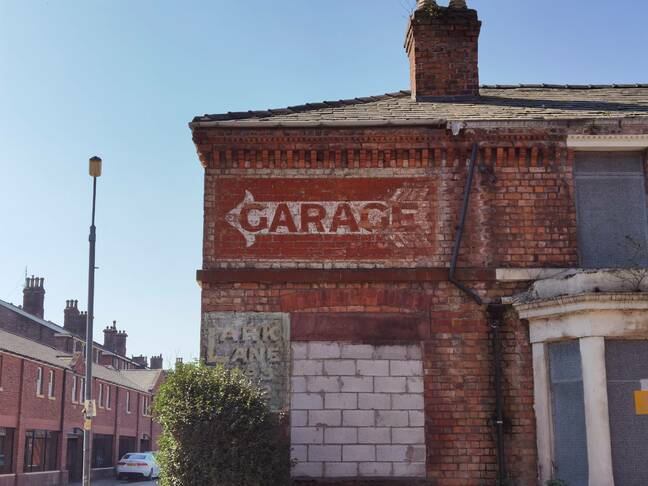 The industrial design is excellent, feeling just as premium as the ultra-luxe Samsung Galaxy S20 Ultra 5G. Meanwhile, the battery life comfortably lasts over 24 hours between charges, and the 40W fast charging is wonderfully brisk. Performance was as strong as you'd expect with a flagship, and the 90Hz display ensured animations and games felt especially fluid.
On paper, the Huawei P40 Pro is an unbelievably potent phone. But it's hampered beyond words by a software ecosystem that's crippled. And while that's not exactly Huawei's fault, it does make it hard to recommend it to ordinary folks. ®