This article is more than 1 year old
Car crash: Uber axes another 3,000 jobs, closes 45 offices as punters snub app during coronavirus lockdown
That's 6,700 employees let go this month – so far – with doubt hanging over AI projects
Uber has let another 3,000 people go after axing 3,700 earlier this month amid the coronavirus pandemic. That's about 30 per cent of its 22,000-strong workforce slashed in a month.
As people worldwide hunker down at home to curb the spread of the COVID-19 bio-nasty, Uber's ride-hailing app has taken a substantial hit, with journeys down by 80 per cent in April. Now, Uber is scrambling to cut as much as $1bn in costs by slashing its workforce and shutting some 45 offices across the world, we understand.
"Given the dramatic impact of the pandemic, and the unpredictable nature of any eventual recovery, we are concentrating our efforts on our core mobility and delivery platforms and resizing our company to match the realities of our business," CEO Dara Khosrowshahi said in a statement to The Register.
"That's led us to some painful decisions today: we are stopping some of our non-core investments and reducing the size of our workforce by around 3,000 people, each of whom I want to personally thank for their contributions to Uber. As I said to our teams today, we are making these hard choices now so that we can move forward and begin to build again with confidence."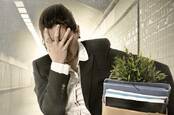 California emits latest layoff statistics. March's numbers are ugly. It's 19,000 total, including many in tech
READ MORE
The move is expected to cost Uber up to $220m, according to an SEC filing on Monday, as it doles out severance payments and writes-off leasehold improvements for its now-shuttered offices. Its Pier 70 office in San Francisco is the largest one turning off the lights, and any employees remaining will relocate to its new headquarters in Mission Bay next year. Uber is also getting rid of its Singapore base.
Khosrowshahi is reorganizing Uber's efforts to focus on two main areas: Rides, its taxi service, and Uber Eats, its food-delivery biz. That means that other areas – such as its Uber AI Labs, a team within its engineering core that works on self-driving vehicles, and Incubator, a programme that supports entrepreneurs to develop new Uber products – are winding down.
It's the second time Uber has announced mass layoffs this month. All members of its company board of directors also agreed to forego 100 per cent of their annual cash retainer this year. Uber is said to be in talks to buy GrubHub, a rival online food delivery service. ®