AT&T tracks its sales reps to make sure they keep to its schedule and then charges them for doing so, claims one of its "in-home experts" Daniel Gunther.
Gunther has sued the American telco giant, and hopes to lead a class-action lawsuit against it in California, where he is based. He alleges the cellular network uses the GPS in its cars to keep tabs on sales reps, hassling them if they spend longer than the allocated 45 minutes with a customer, and coming down on them if they are suspected to be using the car for personal reasons.
Worse, however, Gunther claims AT&T charged him for the pleasure of being tracked: taking between $85 and $135 a month out of his payroll for use of the car; something Gunther said he never agreed to and was never informed about. He also claims that he regularly worked over the 40-hour work week as an essential part of the job, yet AT&T refused to pay overtime due to classifying the "in-home experts" as outside sales reps that are exempt from mandatory overtime in California.
Gunther is pursuing AT&T Mobility Services under the Fair Labor Standards Act and Unfair Business Practices Act, and alleges [PDF] the mega-corp "acted intentionally and with deliberate indifference and conscious disregard" in "failing to pay overtime wages due, failing to pay wages in a timely fashion, including failure to provide meal and rest breaks and failure to pay employees at the end of their employment, misclassifying employees so as to avoid payment of wages, and failing to provide sufficient payroll details and failure to keep statutorily required payroll records."
He says his job was to follow up on sales made by other AT&T reps, and seek to upsell customers; something that he explains meant that most of his time was spent walking through the services the customer had already bought, rather than chasing new sales.
AT&T classifies its in-home experts as exempt sales reps, and pays them according, with a large part of their take-home pay (up to a third, according to Gunther) coming in the form of bonuses built from sales. But he was required to work AT&T's allocated hours of 8am to 5pm and drive around in an AT&T car that was strictly monitored through its GPS system.
Control alt delete
In essence, he didn't like the job very much, especially being billed for using a car that tracked his every move and which was used to pressure him to keep moving from appointment to appointment. The lack of overtime, and time spent providing customer service to other people's sales, all doesn't seem to have sat well with Gunther.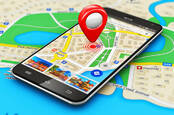 FCC sucks its teeth, clicks its tongue, says: Yeah, AT&T, Sprint, T-Mobile US, Verizon gleefully sold your location data. Guess we should fine them?
READ MORE
"At the encouragement of Defendants' management, so that customers would be more likely to reach out to Plaintiff for new sales, Plaintiff would often go days without a sale," the complaint reads.
"He would instead be required to provide customer service to existing customers, such as fielding product and service questions, handling customer complaints about service and products, rewriting and correcting technician orders of wireless and wired television boxes to resolve customer issues and complaints, assisting the technicians in rewriting customer orders, changing customer install internet speed upon customer request, switching television packages upon customer request, advising customers on how to reduce their monthly bill by switching plans and/or disconnecting old or unused devices."
Which all sounds much more like a regular customer support employee than an exempt outside sales rep, it is argued. Gunther says he was directed to start work at 8am and stop at 5pm but given the schedule given to him from AT&T, he was frequently unable to do the job within the hours and so worked 12 to 15 hours a day, six days a week, for the $48,000 base salary.
There is a big push in California to force companies to stop classifying employees as independent contractors, with a new law recently being enforced against Uber and Lyft. Although those arrangements are typically seen in the "gig economy," it may also be hard for companies like AT&T to claim the people that work for them are independent when they have to use its cars under constant surveillance and spend much of their time supporting existing sales.
A spokesperson for AT&T said: "We pay our employees fairly and follow the law. We dispute and will fight these claims." ®