This article is more than 1 year old
Indeed sued by account exec who said she was raped by male coworker amid misogynistic, sexually charged culture
Jobs biz accused of pressuring women into sleeping with managers, discrimination, ignoring complaints
Updated Indeed has been sued by a former female employee who said she was raped by a manager in her first two weeks at the dot-com – and described the internal culture as toxic, sexually charged, and misogynistic.
In her lawsuit, filed this week in a US federal district court, Taylor Gilbert, 27, of New York, described a booze-fueled work environment in which male bosses regularly preyed on female subordinates, and new hires especially were pressured to engage in sexual relationships to advance their careers.
"Indeed has spawned and maintained a misogynistic culture in which women are viewed and treated as sexual objects," the senior account executive's court filing stated.
"Indeed condones and perpetuates an environment in which women who succumb to the sexual advances of their male managers and colleagues are deemed 'bubbly' and rewarded, while those who rebuff or otherwise object to sexual advances and remarks and/or do not fit Indeed's stereotype of a healthy sexual female are ostracized, marginalized and ultimately fired or forced to resign.
Senior male employees particularly target new female hires, many of whom are starting their first jobs out of college
"Indeed fuels this misogynistic culture with frequent company-sponsored drinking marathons (sometimes dubbed 'training sessions' or 'orientations') at which employees are encouraged to drink to excess on Indeed's tab while male employees hit on female subordinates. Senior male employees particularly target new female hires, many of whom are starting their first jobs out of college and are understandably anxious to gain acceptance and please their superior."
Gilbert said in her court filing [PDF] that after one of these corporate party sessions in Stamford, Connecticut, in 2015, she returned alone to a hotel, booked by the company and where other staff were staying, and found herself unexpectedly alone in an elevator with a male manager, named in the paperwork as Aaron Schwartz. [We wish to make clear that Aaron Z. Schwartz, a sales account executive who joined Indeed, Inc in 2018, and is based in Austin, Texas, is not the person referenced in either the lawsuit or this article: the person accused in the lawsuit is a different Aaron Schwartz – ed.]
According to Gilbert, Schwartz aggressively kissed her, leaving her shocked and frozen with fear. She added that when she arrived at her floor, she wriggled free and told him not to follow her. Yet, Schwartz pursued her into her room, and raped her, even though she told him to stop, that she was too drunk, and was slipping in and out of consciousness, the court filing states.
The next day, we're told, she went to a hospital, and evidence of her ordeal was taken using a rape kit. Her medical records, reviewed by Vice, had a diagnosis of sexual assault. Gilbert, then 22 and having just moved to New York City for her first job out of college, received therapy, told her family about the attack, and later reported it to Stamford police – which opened a still-ongoing investigation. Schwartz has not been arrested nor charged with any crime. He could not be reached for comment.
Fearing she would lose her job, Gilbert did not report the serious assault to her employers, and remained at Indeed. A year on, though, after repeated sexual harassment from colleagues, and after suffering a panic attack when she thought Swartz was in the same New York office as her, she told her entire story to her supervisor, who sympathized but declined to take the matter further, the court filing states. Schwartz was later transferred to Gilbert's office branch.
Amid severely declining health, which she attributed to the stress of coping in the aftermath of her ordeal and having her numerous complaints of sexual harassment ignored, she said she was effectively forced out of her job in March 2019. Gilbert also stated that female coworkers who slept with male staff were unfairly promoted over her.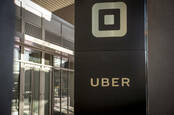 Uber forks out $4.4m to settle claims of rampant sexual harassment and retaliation in the Travis Kalanick era
READ MORE
"Ms Gilbert has been, and continues to be, marginalized and retaliated against for having reported the rape and refusing to engage in sexual liaisons with male colleagues, and also for having suffered serious physical and psychological injuries and trauma resulting from or exacerbated by the rape, including being bypassed for promotions and pay raises," her lawsuit stated.
"Ms Gilbert, a talented young woman who came to Indeed with high aspirations and all the potential, academic qualifications and talent to succeed, has been marginalized and shunned."
As such, she has accused Indeed, Schwartz, and her supervisors, primarily of gender discrimination, sexual harassment, and disability discrimination, and has demanded damages, costs, and relief. Her attorneys noted Indeed had acknowledged it had a toxic sexually-charged internal culture, which it would be stamping out.
"After having been contacted by the plaintiff's counsel, Indeed issued a company-wide statement tacitly acknowledging that its personnel have used sexual relations as a basis for promotions and raises by stating that it would only prohibit this conduct going forward and would 'not discipline anyone for what occurred previously'," the lawyers wrote.
"In so doing, Indeed delivered a clear message to Ms Gilbert that her rapist would not be disciplined and that the company would do nothing to redress the unlawful discrimination and harassment she had been forced to endure.
"Indeed also did nothing to correct the fact that certain women were promoted based on sexual relations with male managers, while Ms Gilbert was unlawfully left behind. Instead, Ms Gilbert was directed to resign, while Schwartz was promoted and dispatched to the next 'happy hour' to prey upon the latest crop of female hires."
Indeed told The Register on Tuesday it learned of the rape allegation in November, and rejected Gilbert's description of the work environment:
We were deeply disturbed when we first learned in November 2019 of the allegation of a sexual assault. Although the alleged incident occurred almost five years ago, we placed the accused on leave as soon as Indeed was made aware that a criminal complaint had been filed.
The accused is no longer an employee of the company. Indeed is proud of our culture of inclusion and belonging, and our long track record of leadership development and promotion through merit. We categorically disagree with the complaint's characterization of our culture, which is offensive to our thousands of employees who have grown their careers at Indeed through hard work and results.
The suit, as filed, paints a rather bleak picture of the tech world's efforts in combating the harmful bro culture at its biggest companies years after what was supposed to be a turning point in the industry, sparked by Susan Fowler's unmasking of Uber's toxic culture and eight years after Ellen Pao first sounded alarms with her complaints against VC Kleiner Perkins Caulfield and Byers. ®
Updated to add
The article was updated on June 4 to include an editor's note clarifying that an Aaron Z. Schwartz, a sales account executive based in Austin, Texas, who joined Indeed, Inc in 2018, is not the Aaron Schwartz referenced in the lawsuit.