This article is more than 1 year old
Former Labour deputy leader Harriet Harman calls on UK govt to legally protect data from contact-tracing apps
'We don't want the system to rely on the individual integrity of any minister, ministerial team, or government'
Harriet Harman, chair of the UK's Joint Committee on Human Rights and former Labour Deputy Leader, has redoubled calls on the British government to ensure any COVID-19 contact-tracing app sufficiently protects users' privacy.
Earlier this month, the joint committee published a draft bill that attempts to define a framework for how data gathered by the NHS's contact-tracing app is used, stored, and governed.
If approved, this bill would ensure data collected is used exclusively for the purposes of limiting the spread of COVID-19, and would be deleted at the end of the pandemic. It also mandates the creation of a "contact-tracing tzar" who would be responsible for the day-to-day handling of governance and complaints.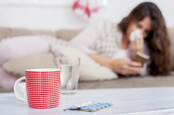 NHS contact tracing app isn't really anonymous, is riddled with bugs, and is open to abuse. Good thing we're not in the middle of a pandemic, eh?
READ MORE
"We don't want the system to rely on the individual integrity of any minister, or any ministerial team, or any government. That's not the way to protect rights. The way to have protections is through law," Harman said.
"A minister's letter is not legal protection. It's not the framework within which public agencies work," she later added.
Harman earlier described the current data protection legislation – which includes the Data Protection Act of 2018, GDPR, case law, and the European Convention on Human Rights – as a "tangle of law" that's "wholly inadequate" for the scope of the problem.
The joint committee's bill would take an implementation-agnostic view of things, and would apply to contact-tracing apps that are centralised in their approach (such as the app under development by NHSX) or decentralised (like that envisioned by Google and Apple).
"Whether they use a centralised version or a decentralised version, these principles of protection should be in place," she said.
Academics and privacy campaigners have both written open letters to the government to voice worries about the design choice of thre app and the central database where citizens' information will be stored.
Enthusiasm for the bill in government, however, is seemingly muted. Harman claims she raised the matter with health secretary Matt Hancock on 7 May, but is yet to hear a response.
She has also asked Leader of the House Jacob Rees-Mogg for exceptional permission to introduce her proposed legislation as a private member's bill. This itself presents several challenges as there's currently no mechanism for opposition MPs and backbenchers to introduce private legislation, as a result of the disruption caused by the pandemic.
One approach will see her introduce the proposed legislation as a presentation bill. This will allow her to put forth the joint committee's bill to Parliament, but without the guarantee of a debate.
Speaking to The Register, Harman emphasised that the introduction of the joint committee's bill wouldn't necessarily delay the rollout of any contact-tracing app.
"We legislated the emergency powers very quickly," she said. "And actually, you know, I think that there is a very strong agreement that testing, tracing, and isolating is the way forward if we're not to be in lockdown indefinitely."
With Parliament temporarily in disarray as it adjusts to this brave new world of governing, it's unclear whether there's a future for the bill proposed by the joint committee. The current situation, combined with the new "hybrid" Parliament, has meant there's scarce bandwidth for new legislation and debate.
Regardless of what happens, one thing is for certain: Harman says she'll download the NHS contact-tracing app – albeit, perhaps, reluctantly. ®