This article is more than 1 year old
Vodafone woes far from over for Xiaomi Mi 9 owners amid complaints of leaky batteries and voicemails in Romanian
Dupa ton va rugam sa lasati un mesaj
Efforts to rectify Xiaomi Mi 9 users losing the ability to connect to the cellular network after a Vodafone-issued patch have had mixed results, with some punters able to use their phones as normal but others suffering weird side effects.
"My phone now detects the SIM but won't connect to the network," said Tim Allen, the Reg-reading tipster who first pointed us to the problem. "But hey, it's not like we can't speak to each other face to face and need to use an intermediary device to talk to each other."
Some on Vodafone's support forums have complained that their handsets' batteries now drain faster than normal. Others moaned that their voicemail language has been changed to another language: Spanish or Romanian.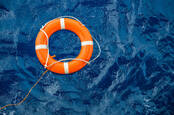 Vodafone issues a stay of execution for Demon domain hold-outs
READ MORE
The issue has caused major headaches for those who rely on their phones for business purposes.
"I'm a key worker with the NHS, I need to travel all over Scotland for work and need my phone working. Apparently this is acceptable to Vodafone," wrote one person on the support forums.
Mercifully, Vodafone is trying to fix the problem by working with Xiaomi to release a functional patch, as well as compensating users for the disruption.
In a statement issued to The Register, it said:
We are aware of the issue currently facing a small number of customers using the Xiaomi Mi9 handset as a result of installing the latest software update (Miui 11). We've worked with Xiaomi to release a software patch in order to resolve the issue and automatically applied a compensation credit to affected customers' accounts to cover the time they couldn't connect to our network.
®