Competition? We've heard of it. MoD snubs cloud rivals to hand Microsoft £17.7m Azure hosted services gig
Only the beast of Redmond could meet 'data sovereignty and reliability' needs, says UK.gov department
The UK's Ministry of Defence has handed Microsoft a £17.75m contract to run hosted services in the Azure Cloud – and rivals won't even get a chance to compete due to requisite "data sovereignty and reliability".
The "ex-ante" deal which runs over 23 months from 1 June 2020 – awarded without competition – centres on cloud consulting, support and maintenance services on Microsoft's Azure private cloud.
The award is being made on the "basis that the services provided for in the contract can be supplied only by the contractor, and that competition is absent, for technical reasons," according to a tender notice.
"[The] MoD will be the first and largest customer in the UK and Europe who will be running UK hosted Azure services in the cloud. The MoD requirement mandates data sovereignty and reliability and this non-negotiable requirement can only be supported by Microsoft for these services at this scale," the notice said.
The MoD began using the Azure cloud back in 2015. At the time, former CIO Mike Stone told attendees of the Future Decoded conference that the department will be migrating to a "private instance" of Office 365, hosted in part by HP and in part by the new UK Azure region.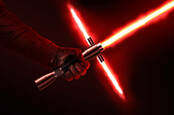 Microsoft claims AWS has used new JEDI mind trick with secret contract objection filing
READ MORE
The tender notice states: "Previously where MOD moved to O365 Cloud service, required regular and extensive access to the Microsoft product developers in the US in liaison with security cleared Microsoft Consultants in the UK was essential considering the critical and complexity which MoD represents as a customer.
"The current requirements cannot be delivered without the direct access to Microsoft Support with the scale of the MoD's of Azure cloud exploitation and the level of expertise required will not be available if we contract with a 3rd party consultancy. Furthermore, we have the evidence that by having direct links to product developers, we have been able to solve issues with the service that are unique to MOD's future requirements," it said.
Part of the reason for the exclusivity of the tie-in seems to be that the MoD has already made use of Microsofts' Power Apps suits of low-code development tools.
"One aspect of exploiting cloud services is the use of power applications [sic] which MOD has already invested in. At the same time, there are several key initiatives that only Microsoft have the knowledge breadth and skills depth to deliver the scope of work which includes the power platform applications [sic] capability," the notice read.
The MoD said that without Microsoft's support and consultancy, the risk of leaving "existing monolithic contract arrangements" would be too high.
Of course, the issue lurking in the background is that being tied to a single provider also has its risks both in terms of technical direction and commercial arrangements. Given the MoD's chequered history of managing commercial contracts, these should not be ignored. ®