This article is more than 1 year old
BoJo buckles: UK govt to cut Huawei 5G kit use 'to zero by 2023' after pressure from Tory MPs, Uncle Sam
Whoa, no Huawei?!
UK Prime Minister Boris Johnson has reportedly agreed to a plan that will entirely cut Huawei equipment from the nation's 5G networks within the next three years.
The word from Britain late on Friday, strategically via the Guardian and Telegraph, is that Johnson has caved after months of pressure from the backbench of his right-wing Conservative party, and from the US government. We're told he will now push for the reduction of Huawei's involvement in Britain's 5G networks to zero by 2023.
Spokespeople for Huawei were not immediately able to comment on the late-breaking news.
Previously BoJo was comfortable with the UK's fledgling 5G networks using Huawei kit, albeit with a reduced role. Back in January, the Prime Minister proposed that Huawei would be capped at a 35 per cent market share of core network hardware.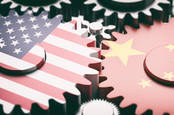 If American tech is used to design or make that chip, you better not ship it to Huawei, warns Uncle Sam
READ MORE
That approach was seen as decidedly too easy on Huawei, and potentially risky: the plan was in danger of being voted down in Parliament by his own MPs who wanted Britain to take a harder line, and America was threatening to cut off intelligence to the British and pull out military assets if Huawei wasn't given the boot. The US has cracked down on the deployment of Huawei equipment in its networks, and curbed the Chinese giant's use of American technology.
Huawei has long faced claims that its close relationship with the Middle Kingdom's authoritarian rulers will result in the manufacturer being ordered to act as a branch of Beijing's espionage operations, equipping its telecoms hardware with back doors for remote surveillance.
That fear has led many Western countries to express doubts that Huawei can be trusted with providing some of the core components for emerging 5G cellular rollouts. There's also the little headache that Huawei's gear is cheaper than Western offerings, and its potential to dominate the world of next-gen mobile broadband has forced rivals to band together to take down the Chinese super-corp.
Huawei, meanwhile, has denied any involvement in government affairs, and has long fought against the notion that it isn't able to function as an independent company or that it can't be trusted with vital public and private communications. ®