This article is more than 1 year old
Consumer hardware shipments forecast to drop 14% for 2020, but hey, it could be worse, says Gartner
Thank heavens everyone had to start working from home, right?
IT number-cruncher-in-chief Gartner has predicted a sharp fall in the sales of personal hardware during 2020.
Although the drop has been somewhat mitigated by businesses and individuals buying up laptops to aid working from home, the research house still said that shipments of all personal devices – a category that includes phones, tablets, and PCs – would fall 14 per cent to around 1.9 billion units.
The forecast contrasts with the pre-pandemic outlook, when overall electronic device shipping forecast for 2020 was 2.16 billion units, compared to 2.15 billion last year.
In 2020, PC sales are now expected to decline by about 10 per cent, while shipments of notebooks, tablets and Chromebooks are forecast to decline slower than the PC market overall in 2020.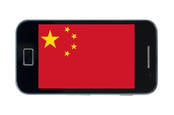 More than one-fifth of smartphone sales evaporate in China as pandemic grips Middle Kingdom
READ MORE
"The forecasted decline in the PC market in particular could have been much worse," said Ranjit Atwal, senior research director at Gartner. "However, government lockdowns due to COVID-19 forced businesses and schools to enable millions of people to work from home and increase spending on new notebooks, Chromebooks and tablets for those workers. Education and government establishments also increased spending on those devices to facilitate e-learning."
Meanwhile, we can expect more diversity in laptop design in response to the working-from-home trend becoming more permanent. Around 48 per cent of employees will keep the habit for at least part of their time after the pandemic; the general trend was 30 per cent before the outbreak.
Overall, the trend will make IT departments shift to more notebooks, tablets and Chrome devices for work, Atwal said. "This trend combined with businesses required to create flexible business continuity plans will make business notebooks displace desk-based PCs through 2021 and 2022."
But in the phone market, there is an absence of optimism. The boost once expected from the 5G rollout is all but petering out, according to Gartner.
Shipments of mobile phones are forecast to drop 14.6 per cent in 2020 to 1.5 billion units. Only 11 per cent of them are set to be 5G-ready.
Canalys said earlier this month that worldwide shipments into the channel for Q1 2020 had fallen by 13 per cent year-on-year, to just over 272 million units.
"The delayed delivery of some 5G flagship phones is an ongoing issue," said Annette Zimmermann, research vice president at Gartner. "Moreover, the lack of 5G geographical coverage along with the increasing cost of the 5G phone contract will impact the choice of a 5G phone."
At the same time, people are hanging on to phones for longer - and those lifecycles are getting longer for the third year running. The average pocket life of a phone will go up from 2.5 years in 2018 to 2.7 years in 2020, Gartner said. As the analyst has said before, consumers just "don't see any technological innovations that justify an annual purchase" - and as subsidised cellphone contracts become even less of a thing, and people pare down on their expenses, this is ever more the case. ®