Apple promises third, no, fourth, er, fifth time's a charm when it comes to macOS Catalina: 10.15.5 now out
Just don't expect a full battery
Apple has released the fifth version of macOS Catalina, and fixed yet another stability issue that saw machines crash during large file transfers; the latest in a long series of problems with version 10.15 of the operating system.
The "good" news is that macOS 10.15.5 includes a new battery management feature that Apple says will make your battery last longer by effectively refusing to charge it to 100 per cent if you have it plugged in most of the time.
Having a battery constantly at full power shortens its lifespan and thanks to Apple's decision to prevent Mac owners from replacing their own batteries, the cost of replacing one is not cheap - so Apple is going to "optimize for your usage" i.e. stop it charging fully.
The bigger question for Mac users is: is this finally the version of Catalina that you should install? And the answer is, yet again: best to wait and see.
The first spin of Catalina, officially released in October 2019, was a mess. In an effort to more closely tie in its laptop and desktop line with iPhones and iPads, which run its close cousin iOS. In addition, the new OS would reflect a corporate shift toward apps, and try to revive iTunes, and add a new games feature to the system, the increasingly clunky operating system created all kinds of problems.
The biggest issue was that all kinds of apps simply stopped working. This wasn't Apple's fault, of course: all those app makers had simply failed to keep up with the times and move to 64-bit. Slouches like Microsoft and Adobe.
So long as you didn't want to use anything but the latest versions Word or Excel or Photoshop or InDesign, Illustrator, Powerpoint or any old versions of Apple's own Final Cut Pro, or Aperture. Or games like Call of Duty or Doom or Star Wars, you were good to go. As a result, huge numbers of Mac users sat it out.
And the other problems
That was far from the only issue however. Peripherals like mice, keyboards and printers stopped working. Email went missing; iCloud backups failed; users were constantly harassed by login requests; updates didn't update: all issues that Apple would normally have been expected to iron out in beta testing.
So came for the first update to its new system one week after the main launch which fixed some, but not all, of the issues. Photos and Mail – typically two strong pieces of software – were still buggy, and in Apple's haste to clean up after it was exposed as listening to millions of people's personal conversations through the poor functioning of its Siri digital assistant, it introduced a security flaw that allowed encrypted emails to be read, because Siri seemingly wanted to read it too.
Version two came in December 2019 and fixed some of those issues, but not all. It did however continue down the path of pushing macOS and iOS closer together and attempted the rebirth of Apple's failed News app. It finally started handling https connections properly.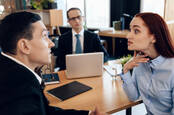 The Curse of macOS Catalina strikes again as AccountEdge stays 32-bit
READ MORE
More bug fixes came with version three in January 2020, but the OS seemed to have finally stabilized; something that was then spectacularly undone with version .4. Hard drives kept spinning for no discernible reason, Macs waking up from sleep mode crashed, and large file transfers threw it into a spin. Oh yeah, and some USB-C ports stopped working; FaceTime calls with Macs and iPhones not running the latest software failed; connecting external displays caused computers to crash; and it still didn't play nicely with Office 365. And so Mac users continued to steer clear of Catalina.
Nearly there?
Then we had the "supplemental update" to version 10.15.4, which fixed some, but not all, of the problems – most significantly the problem with Finder and transferring large files. And, amazingly, appeared to undo the good work that had been done with website security and broke SSH for some users. But now, with version point-five this week, that problem appears to have been sorted and, of course, your battery might last longer too.
Upgrade? We'd say that given the shocking state of Catalina so far, it's wise to continue to hold off for a few days, or even weeks, to see if Apple has managed to add any more problems to its out-of-shape dumpster fire of an operating system.
These are the top three reviews of the operating system on Apple's own website, all from the past month: "I hate how this OS makes my macbook heat up so quick. Not even 5 minutes and it's already heating up. Apple please fix this now or give us a button to go back to our old OS."
"Worst OS there is! I hate it. It's the absolute worst. It takes my login screen forever to open. My apps are running slow, very slow. I lost some of the software that I previously had installed in my computer... If I knew this operating system was going to be terrible like this, I would not have downloaded it. I absolutely hate it, I regret upgrading."
"Horrible! I decided to upgrade mainly for the Face Time and I regret it! I never had issues with my laptop before this! My laptop overheats real fast and when it does anything I'm doing on it immediately freezes so I have to force shut down. It also makes a strange noise so that is a warning for me AND it drains my battery. my battery could last a full day now it won't last an hour! How do I uninstall this?!" ®