Turns out Elon can't control the weather – what a scrub: Rain, clouds delay historic manned SpaceX-NASA launch
Lightning strike threat postpones lift-off to Saturday
NASA's attempt to launch American astronauts to the International Space Station aboard an American-made rocket from American soil for the first time in nearly a decade was aborted today due to bad weather.
Grey clouds loomed overhead as Robert Behnken and Douglas Hurley strapped into their seats in their SpaceX's Dragon crew capsule atop a SpaceX Falcon 9 rocket. As the weather failed to improve, NASA scrubbed the launch 17 minutes from the planned 1633 ET (2033 UTC) liftoff after the threat of lightning proved too great.
The flight would have been the American space agency's first manned mission carrying American astronauts on an American rocket from the good ol' USA for the first time since 2011. You can watch the build up and abort procedures in the NASA video stream below.
Weather conditions at NASA's Kennedy Space Center in Florida weren't favorable to begin with, we note. Four hours before the planned blast-off, the agency's boffins estimated there was a 60 per cent chance the launch would have to be postponed to another day; there was no opportunity to hold off launch for even a few minutes if the skies remained glum.
NASA officials were hopeful the weather would clear up in time, though, and proceeded to get Behnken and Hurley into the capsule, and loaded the necessary propellant into Space X's Falcon 9 rocket.
However, a final weather check determined the strength of the electric field in the atmosphere was too high, making the flight too risky: lightning is a significant problem for spacecraft as bolts of electric current can fry electronic circuits, damage navigation systems, or make the whole thing explode.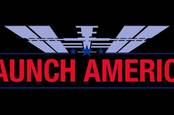 SpaceX Falcon 9 and Dragon cleared to hoist real live American astronauts into space
READ MORE
The technical and safety constraints for crewed missions are much more stringent than satellite launches, and the space agency was taking no chances today. Although it looked as though the sky would have cleared up maybe 25 minutes after the scheduled time, the window for blast off is incredibly narrow. It had to be 33 minutes past the selected hour, or bust.
Flying at a different time may have prevented the crew capsule from reaching orbit. The launch follows a carefully script, and any changes to timing could throw that off course.
All hope is not lost as NASA and Elon Musk's SpaceX will attempt to send Behnken and Hurley up to the orbiting lab on Saturday, May 30 at 1522 ET (1922 UTC). The conditions are expected to be more favorable with only a 40 per cent chance of launch-scrubbing weather. In the meantime, the pair will be quarantined, as expected, to prevent carrying illnesses, such as the COVID-19 coronavirus, to the space station. ®