In the halcyon days of April, before IBM initiated its latest round of mass redundancies, the IT giant told staff in its Australian and New Zealand operations to take a break – and brace for a deluge of post-lockdown work in the third quarter of 2020.
The Register has encountered emails sent by senior management of IBM's ANZ outpost that open with an observation that though some staff may have cancelled vacation plans amid the COVID-19 virus pandemic, they should take some time off anyway, as it helps with "resilience, mental health, and stress reduction."
So far, so good. However, the email then takes a rather sharp turn into the land of corporate-spiel by suggesting taking leave right now will be good not only for IBMers but it will also help Big Blue "be at our best for our clients later."
"Taking leave will also help us better balance client demands for the remainder of the year – when our clients will need IBM to continue to deliver on critical projects as they emerge from this crisis," the missive continued.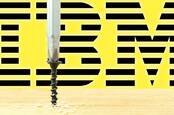 IBM cuts deep into workforce – even its Watson and AI teams – as it 'pivots' to cloud
READ MORE
"That is why here in Australia and New Zealand we are asking you to take five days of annual leave during the second quarter. This is an important global update to the use of 2020 leave in response to the COVID-19 pandemic as we adapt to new work-at-home environments."
Exemptions were offered to staff working on projects for clients that required all hands on deck.
Rather ominously, given that IBM's services teams appear to have borne the brunt of last week's sweeping workforce cuts, the memo also stated "for those in Global Business Services, please look to additional guidance from your business unit leader shortly."
The emails we've seen were written in the second week of April, perhaps before the deepening coronavirus crisis prompted IBM to re-think what clients actually need – and how many bods are required to serve them. ®
Similar topics